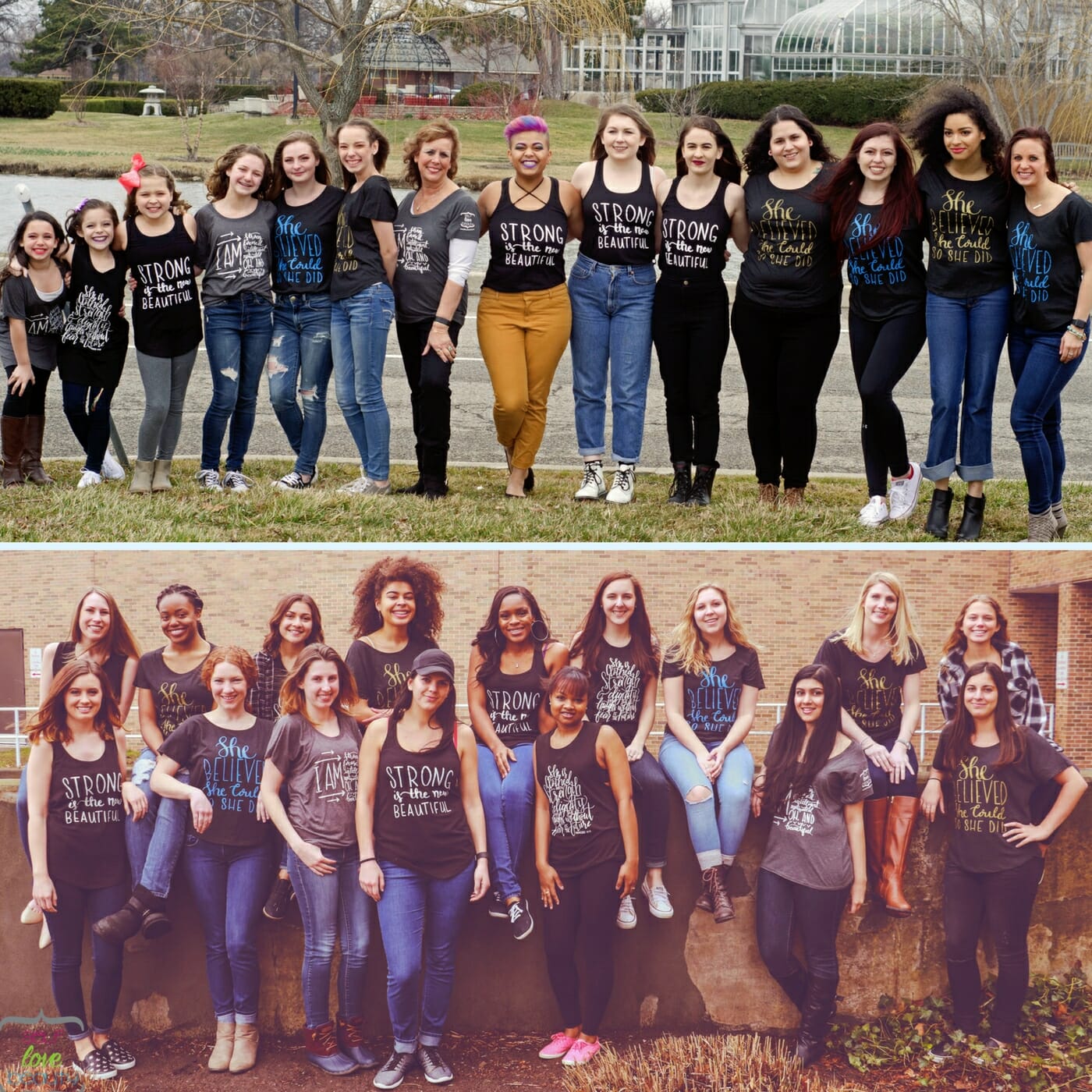 The Beautiful Me Campaign comes from Self Love Beauty's mission is to ensure women have self-love through feeling confident in their own beauty and feeling empowered one story at a time knowing they are not alone on their journey to reach their full potential.
Self Love Beauty's online Beautiful Me shop opened in the fall of 2016. The shop includes a variety of shirts that showcase quotes for women to choose from to wear that best describes themselves.
What is the Beautiful Me Campaign?
The Beautiful Me campaign and store is to inspire women to share their stories of how they were inspired to love themselves, what they love about themselves and the challenges they faced to get there.This campaign is to showcase how all shapes, sizes, ethnicity and ages are beautiful.
This campaign is to spread the word about women's journeys to self-love. We have been traveling to a variety of states and cities for photo shoots of women of all shapes, sizes, ethnicities and ages for them to showcase how our shirts look beautiful on everyone and to have women share their story on what beautiful and self-love means to them.
Want to bring the Beautiful Me Campaign to Your City?
If you are interested in working with us for a Beautiful Me photo shoot in your area, email founder Lisa Thompson at info@selflovebeauty.com.
Interested in Being An Ambassador for the Beautiful Me Shop?
We are always looking for Self Love Beauty Ambassadors! Join our team and recent amazing incentives. Email Lisa Thompson at info@selflovebeauty.com using the subject line as 'I want to be a Self Love Beauty Ambassador'.