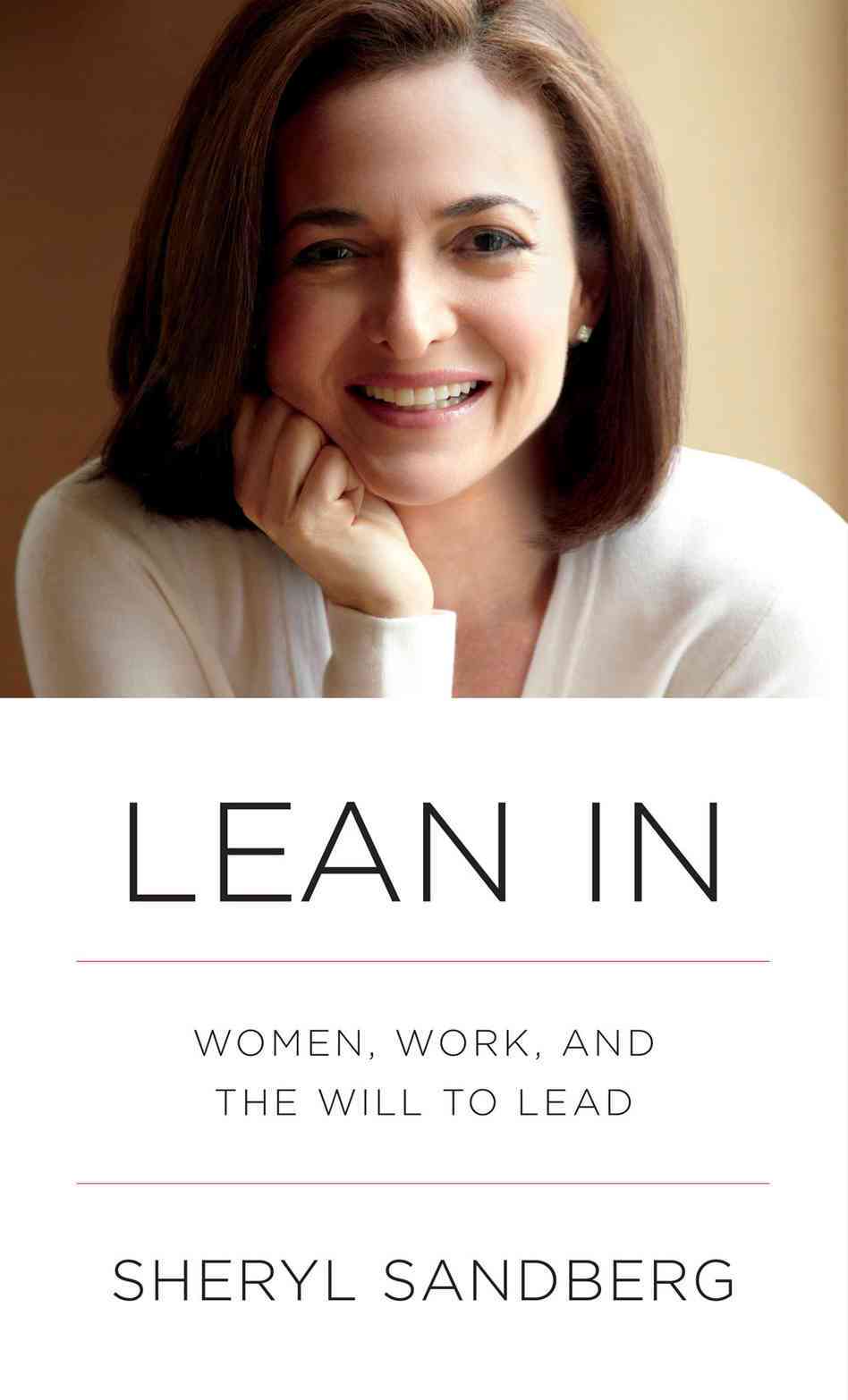 Upon completion of my internship this past summer, I was given a #1 National Best Selling book entitled Lean In: Women, Work, and the Will to Lead by Sheryl Sandberg. She is ranked on Fortune's list of the 50 Most Powerful Women in Business and as one of Time's 100 Most Influential People in the World. Sandberg certainly demonstrates strong leadership skills as she currently serves as the Chief Operating Officer of Facebook. I was given this book from three influential mentors, who exhibit a great number of leadership qualities in the workplace. Working in a male dominated environment, these women show strong leadership qualities, including positive communication skills, strong sales history and an overall determined work ethic.
This book was the ideal tool to assist me in taking the next step in my professional career. I faced fear when moving to Chicago, to begin the internship, and fear of entering the corporate workplace as only an intern in a new city. This book is an excellent inspirational outlet, as once again I begin to face fear upon graduation. The fear of growing up has been the topic of several conversations over the past several months. My friends and I are graduating, job searches are beginning, many of us are leaving hometowns and college towns and many engagements, weddings and births are taking place. However, our lives must continue, and as young, determined professional women we must put fear behind us.

Sandberg writes, "Fear is at the root of so many of the barriers that women face. Fear of not being liked. Fear of making the wrong choice. Fear of drawing negative attention. Fear of overreaching. Fear of being judged. Fear of failure. And the holy trinity of fear: the fear of being a bad mother/wife/daughter."
As young professionals we must strive to push away the fear and realize our strongest potential, work to our highest ability, study to the best of our ability and live with the best and healthiest relationships possible. Look to mentors, role models and friends to help us cope and mange stress so that we can best beat fear as we begin to grow up and start in the real world.
We are entering the world with a plethora of opportunities and shouldn't let our fear stand in our way. In her book, Sandberg also writes, "Without fear, women can pursue professional success and personal fulfillment." I think to myself how much young professional women could accomplish if fear was not an obstacle. How satisfied would we feel, with our personal accomplishments, if we lived without fear in our professional lives? My mom has encouraged me to make sure co-workers are aware of my accomplishments. This helps to transfer positive behaviors to those around you. Additionally, it is key to remember the value of being proactive. In the workplace, always look for better and more efficient ways to accomplish tasks and share those ideas your leaders. This will help to secure your valued position on the team. Additionally, don't be afraid to "toot your horn" so that others are aware of your accomplishments. This can be done subtly, without appearing haughty. Through determination, and experience in leadership roles we can gain confidence. We have the potential to become an unstoppable force of young professional women.

I end by mentioning a quote from the fearless female leader, Rosa Parks, " I have learned over the years that when one's mind is made, this diminishes fear; knowing what must be done does away with fear." As young women, it is critical that we stick to what we want in life, work hard and make it happen. Knowing what we want gives us the power to live without fear. This quote resonates in strong connection with Lean In: Women, Work, and the Will to Lead.
Think of the greatness that we could accomplish, if fear was diminished.
Written By Contributor Writer Gabriella Hoffman