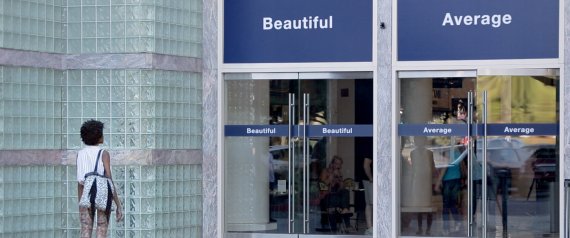 Dove wants women to #ChooseBeautiful.
As part of the brand's latest campaign, which launched on April 7, Dove set up signs above side-by-side doors in five cities around the world. In each city, one door read "Beautiful" and the other "Average." A camera crew then observed the way women reacted to the marked doors — and which one they ultimately walked through. The results are a powerful commentary on how many women perceive their own beauty.
The video was shot in Shanghai, San Francisco, London, Sao Paulo and Delhi. Most of the women — though definitely not all — walked through the "Average" door. Some laughed and walked through their chosen entrance quickly, while others paused and thought about the choice they were about to make.
One American woman featured in the video discussed the thoughts she had before choosing a door. "Am I choosing because of what's constantly bombarded at me and what I'm being told that I should accept? Or am I choosing because that's what I really believe?" she asked.
One woman who walked through the "Average" door later told Dove why she made that choice. "Beautiful to me… it's too far out of reach," she said. Another woman who walked through the "Beautiful" door described feeling empowered: "It was quite a triumphant feeling," she said. "It was like telling the world I think I'm beautiful."
"Women make thousands of choices each day — related to their careers, their families, and, let's not forget, themselves," Dove said in a press release. "Feeling beautiful is one of those choices that women should feel empowered to make for themselves."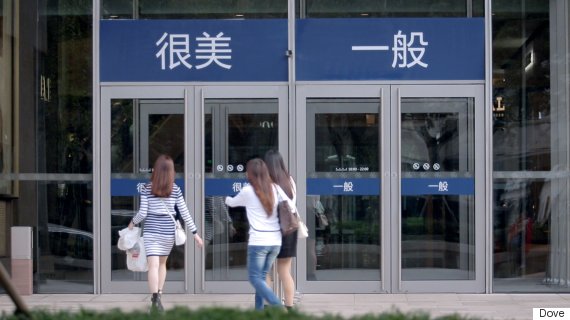 Shanghai, China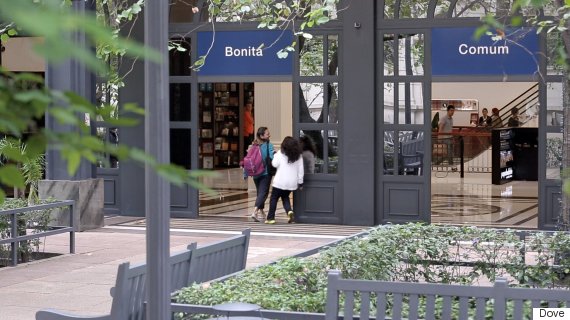 Sao Paulo, Brazil
As a part of the Choose Beautiful campaign, Dove interviewed 6,400 women between the ages of 18 and 64 in 20 countries around the world about how they perceive beauty in themselves and other women. Ninety-six percent of women surveyed said they don't see themselves as beautiful, but 80 percent believed every woman has something beautiful about her. While many women can see the beauty in other women, it's sometimes harder to see it in ourselves.
"Women around the world have the power to embrace their beauty, and yet many of us do not," Dove's Senior Global Director Victoria Sjardin told The Huffington Post. "Dove wanted to inspire women to seize the opportunity to choose what makes us feel beautiful everyday — because when we do, it unlocks confidence and happiness."
As one woman said towards the end of the video: "Beautiful is a great word, so why not see what's on the other side of that."
Article comes from Huffington Post.