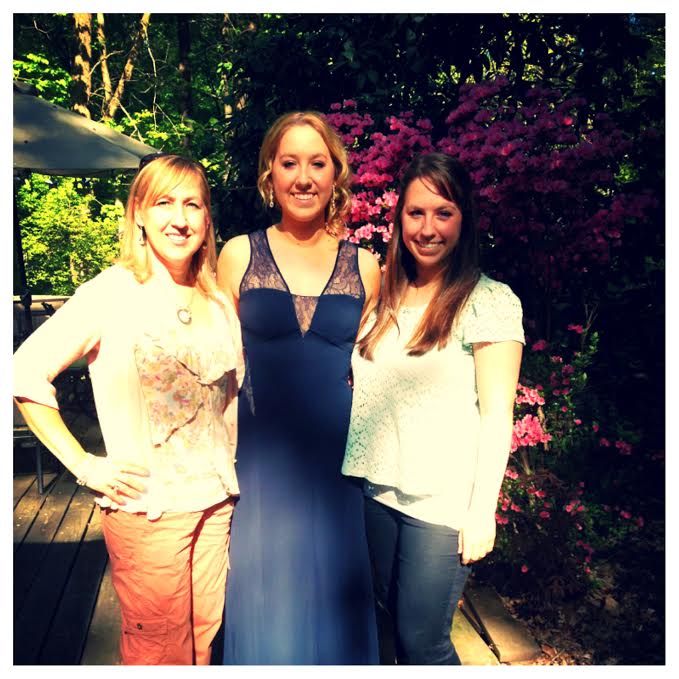 Written by contributor writer Meghan Ervine
We all have those people in our lives, which we are extremely grateful for. They are our role models, people who have impacted us in the most wonderful ways. You may have one specific person that comes to mind, or you may have 10. Role models come in many forms. It could be someone you have never met, a co worker, friend, celebrity or relative. They are the people that have done things in such a form, that have given you hope in your dreams and success.
"If you ever feel like giving up, just remember there is a little girl watching who wants to be just like you, don't disappoint her."
Just as this quote, I am fortunate enough in my life to have two incredible women that have been huge role models to me. I am so extremely thankful for them. My mother and my older sister are two of the biggest blessings in my life and have taught me what it means to be a godly woman. They have helped shape me into the woman I am today and the woman I hope to continue to become. To be honest if I could make a list of the ways in which they have shaped me, it could go on and on. To spare you hours upon hours of reading and from getting too cheesy, I will just talk about some of the aspects about these two wonderful ladies that really stand out to me.
Joy 
The first word that comes to mind when I think of my wonderful mother and sister is joy. They give me so much joy I can't help but break out into a wide grin as I type this. We can be very silly and often don't take ourselves too seriously. That makes it so much fun to be around them. They have both taught me not to take life and myself too seriously and always encourage me to be my goofy self. We will have hour-long dance parties and my crazy, silly mom will try to copy my sister and I. She always tries to dance just like us. It is really a sight to see, trust me. But in all seriousness, it is a very freeing to feel like I can fully be myself around them and know they will never judge me.
Unconditional Love 
They are two of the most unconditionally loving people ever. When I screw up or a make a mistake (which happens a LOT) they are never quick to judge. They are so understanding, forgiving and have so much grace on me. Though sometimes we may disagree or I do something that really wasn't the best choice, they choose to remind me how loved I am and how they just want the best for me. That is a quality both of them have that I am so extremely thankful for.
Faith 
But I think the reason I am most thankful for these amazing women is because they have been amazing examples of what it is like to walk by faith and be a true follower of Jesus Christ. They are women of God, who serve and love the Lord with all their hearts. They serve and love others so well. This has impacted me the most because my faith is the most important aspect of my life. This is something that holds the greatest weight and meaning in my heart. There are no words to express how having two Christian women role models in my family has meant to me. Having these two incredible women role models to look up to has changed my perspective on life and how I should live out my life. It honestly gets me very emotional. I know not many people have that, I am fully aware of that. I just know for me personally, this has epically affected my life for the better.
Women Role Models
We all need some great women role models in our lives; people we can depend on and we can learn life lessons from.
These women have taught us to set the bar high, inspire others, stand for something, walk the talk, be respectful, believe in yourself and that noone is perfect.
My heart is so full thinking about my mom and sister, they are women who radiate true beauty on the inside and out. I sincerely hope and pray many of you have wonderful women role models in your life as well. They have impacted my life in incredible ways, and given me more love and joy, than I could ever hope for or deserve. And for that I am forever thankful and eternally grateful.