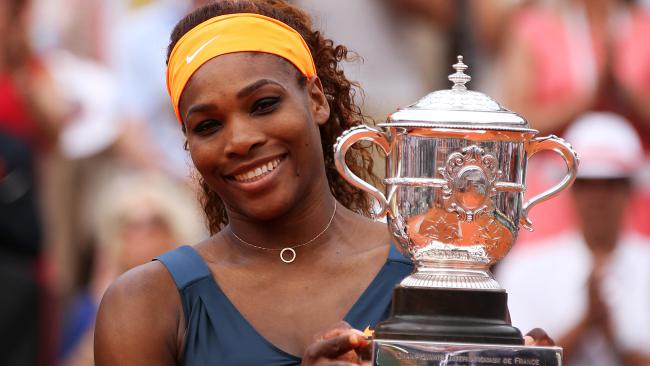 Ever since I got into sports, I have watched Serena and Venus Williams show me what people can do in sports. Not only that, they have been role models to me, how they always are themselves, are strong women and go through things everyone else does and are honest for it. Serena Williams was the first women in 30 years to win "Sports Person", it has been men for so long. Serena's speech shows us how we can work to have your dreams. She shares how she wasn't handed everything and had to work for everything in her life. She also shares you need to have "Self Belief", some people may not believe in your dreams but you have to.  I could not be more happy to have a woman like Serena to look up to. Continue to believe in yourself and make sure to check out Serena's speech, she is an inspiration.
---
Serena Williams has had a stellar year.
Not only has her incredible athleticism shined on the court, but her star power also soared.
Despite facing harsh body-shaming and a surprising Grand Slam upset in recent months, Williams was named Sports Illustrated's Sportsperson of the Year.
On December 15, Williams accepted her award with a powerful, inspiring speech urging women everywhere to achieve their goals against all odds.
She said,
My hope by winning this award [is that I] can inspire many, many, many more women to stand right here on this podium and accept another Sportsperson of the Year.

So yes, ladies, it can be done.
It's a message we can all take with us into the new year.
Article Credit: Elite Daily