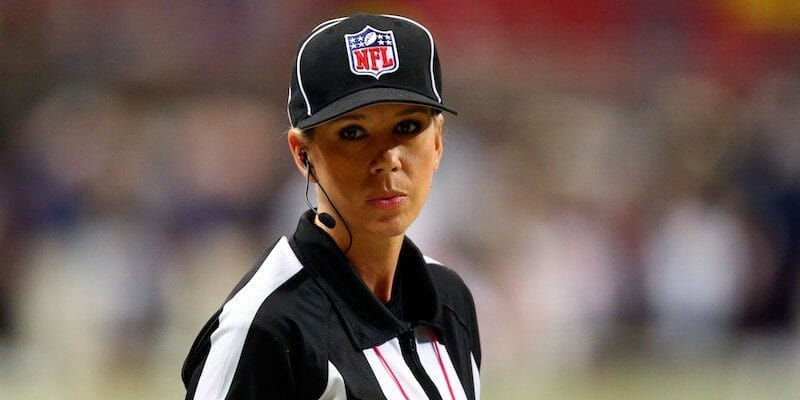 When the news broke this week about the Buffalo Bills hiring a woman coach, I sent the article to many friends and many friends sent it to me. As a woman that LOVES sports, I couldn't help but become excited to see women making strides to follow their dreams and set examples for other women, especially the young ladies that look up to them. Here are 9 badass women who are breaking down the barriers of the so called "Man's world" and making a path for women.
---
When people think of the most dominant women in sports, the first two names that pop into most people's heads are Serena Williams and Ronda Rousey. And although it is nice to be able to bet on your favourite dominant sports women, as gambling help is explained in this article and many more, there are many other female figures in sports that should be appreciated.
And while women gaining equal footing on the playing field is great, it's become apparent in order to really achieve gender equality in sports, women need to be considered for positions on the field, in the broadcast booth and in the front office.
Yesterday, the NFL's Buffalo Bills announced the hiring of Kathryn Smith as the team's quality control-special teams coach. With her hiring, Smith now has the honor of being the first full-time female coach in NFL history.
Bravo, Kathryn, and bravo, Buffalo.
Speaking on the latest member of his coaching staff, Bills head coach Rex Ryan said,
Kathryn Smith has done an outstanding job in the seven years that she has worked with our staff. She certainly deserves this promotion based on her knowledge and strong commitment, just to name a couple of her outstanding qualities, and I just know she's going to do a great job serving in the role of quality control-special teams.
Like with so many other pioneers, I feel people won't truly understand the magnitude of this appointment until years later. But that's how history works. Someone has to be first, then perhaps society sees a domino effect over time.
Less than 12 months ago, the Arizona Cardinals made waves by hiring Jennifer Welter as a training-camp assistant coach, a move that influenced Rex Ryan.
Ryan said,
I consulted with [Cardinals coach] Bruce Arians on this since he was really the first NFL head coach to make this kind of move when he hired a female linebackers coach through the summer. You can see the success some of these young ladies are having in the coaching profession, such as the young lady [Becky Hammon] that is an assistant to Coach [Gregg] Popovich at the San Antonio Spurs, and realize how exciting this is for women like Kathryn Smith as well as the Bills organization.
Hammon, Welter and now Smith aren't the only women breaking down barriers, either. Here's a look at some of the most prominent women bosses who are changing the sports world as we know it.
1. Jessica Mendoza, ESPN baseball analyst
In August, Jessica Mendoza became the first female Major League Baseball analyst in ESPN's history.
In October, the former US women's softball Olympian became the first female analyst in MLB postseason history. Earlier this month, ESPN announced Mendoza will join its Sunday Night Baseball broadcast team full-time.
There's no reason why girls can't play baseball other than just analyze. Although it is thought of a typically 'male' sport, plenty of girls can learn how to hit a homerun.
---
2. Sarah Thomas, NFL official
On April 8, 2015, Sarah Thomas became the first full-time female official in NFL history.
Her debut game came on September 13, 2015, a match between the Kansas City Chiefs and Houston Texans. Prior to working in the NFL, Thomas was the first female official for a major college football bowl game.
---
3. Becky Hammon, NBA assistant coach
In August, Becky Hammon became the first full-time female assistant coach in NBA history for the San Antonio Spurs.
She was also the first female head coach in the NBA Summer League, where she led the Spurs to the Las Vegas Summer League crown.
---
4. Beth Mowins, play-by-play announcer
After primarily working as an announcer for women's collegiate athletics, Beth Mowins became the second female play-by-play announcer to call NFL exhibition games.
---
5. Jen Welter, NFL training-camp assistant coach
During the 2015 NFL preseason, Jen Welter coached inside linebackers for the Arizona Cardinals. Before the hiring of Kathryn Smith, Welter was the only female assistant coach in NFL history.
---
6. Stephanie Ready, NBA analyst
In this 2015-2016 NBA season, Stephanie Ready became the first full-time female NBA analyst with the Charlotte Hornets.
Ready is no stranger to being a pioneer in sports, though. In 2001, she became the first female coach in a men's professional basketball league, working as an assistant coach for the NBA Development League's Greenville Groove (which no longer exists).
---
7. Michele A. Roberts, National Basketball Players Association executive director
In July 2014, Roberts became the first female NBPA executive director in history.
With her appointment, Roberts also became the first woman to lead a professional sports union in North America.
---
8. Laura Gentile, espnW founder and senior vice president
Laura Gentile helped build espnW, ESPN's first business built with the sole purpose of serving women with a passion for sports, from the ground up.
She's made numerous appearances at conferences and seminars, and she was promoted to senior vice president of espnW in November.
---
9. Kathryn Smith, NFL assistant coach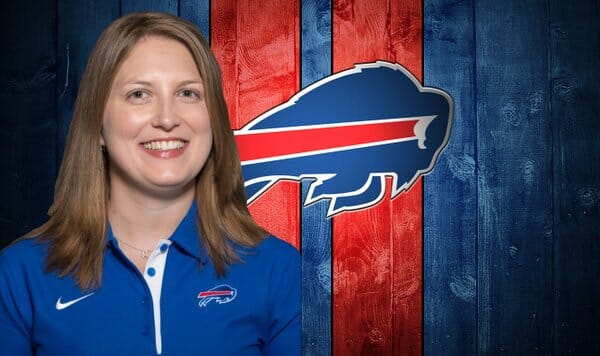 Yesterday, Kathryn Smith became the first full-time female assistant coach in NFL history. She'll serve as the Buffalo Bills' quality control-special teams coach.