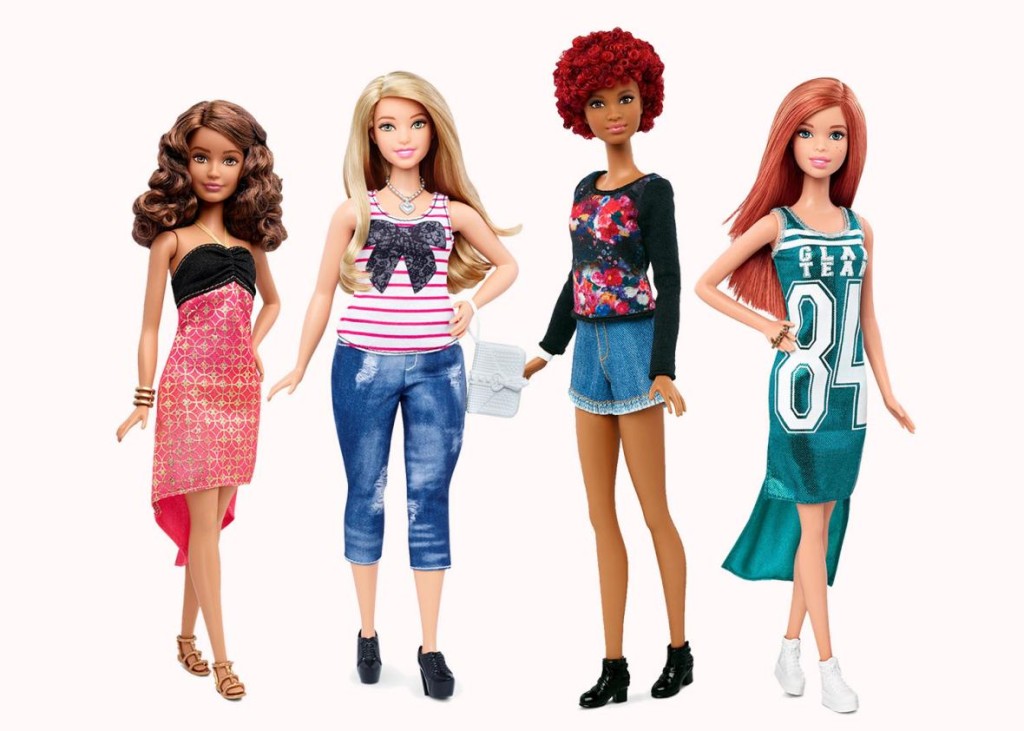 Written by Contributor Writer Alee'a Ulsh-Cherry
Barbie is no longer living in a Barbie's world of solely petite, busty, Caucasian dolls. Mattel has decided to break those barriers and create versions of Barbie that live in OUR world after 57 years. Barbie now comes in three different sizes: petite, tall, and curvy.  But, Mattel didn't stop there; Barbie will also have a total of four body types, seven skin tones, 22 eye colors, and 24 hairstyles. The dolls were available for purchase on-line on January 28th and they are projected to be on shelves in major stores such as Toys R Us and Walmart in March.
Mattel took a huge risk incorporating so many different characteristics for Barbie, but they did it with great intentions. Barbie is more of a true representation of what little girls see on an everyday basis. She is now going to be more relevant to girls of all races, shapes and sizes. Bravo Marvel, well done!
The original Barbie debuted in 1959 and girls of all races and sizes still loved her. So why is giving Barbie a new look so important? RELEVANCE. We are a melting pot society and the need to embrace that is increasing. Inclusion is now a trend and many industries have taken steps towards that. For example, the modeling industry had the ideal beauty standard including characteristics such as tall, skinny, and Caucasian. Throughout the years, those barriers have been breaking down into including other types of beauty such as plus size women and women from different ethnic backgrounds.
While this may seem like an amazing idea that was long overdue there are some that criticize the idea. Some think that this is a nice gesture but the relevance won't remain prevalent. Some feel as if there is more work to be done on the dolls such as making the curvy figure even curvier to truly represent America's women. Um, hello! I think people are completely missing the point of this. Mattel has made a huge step with the new Barbie looks. They had to generalize the average woman utilizing only three basic figures. If people want true representations of what women look like then there would be an endless amount of dolls because everyone's shape is completely different. Mattel has made a noble effort to showcase other types of beauty and women everywhere can and should appreciate that.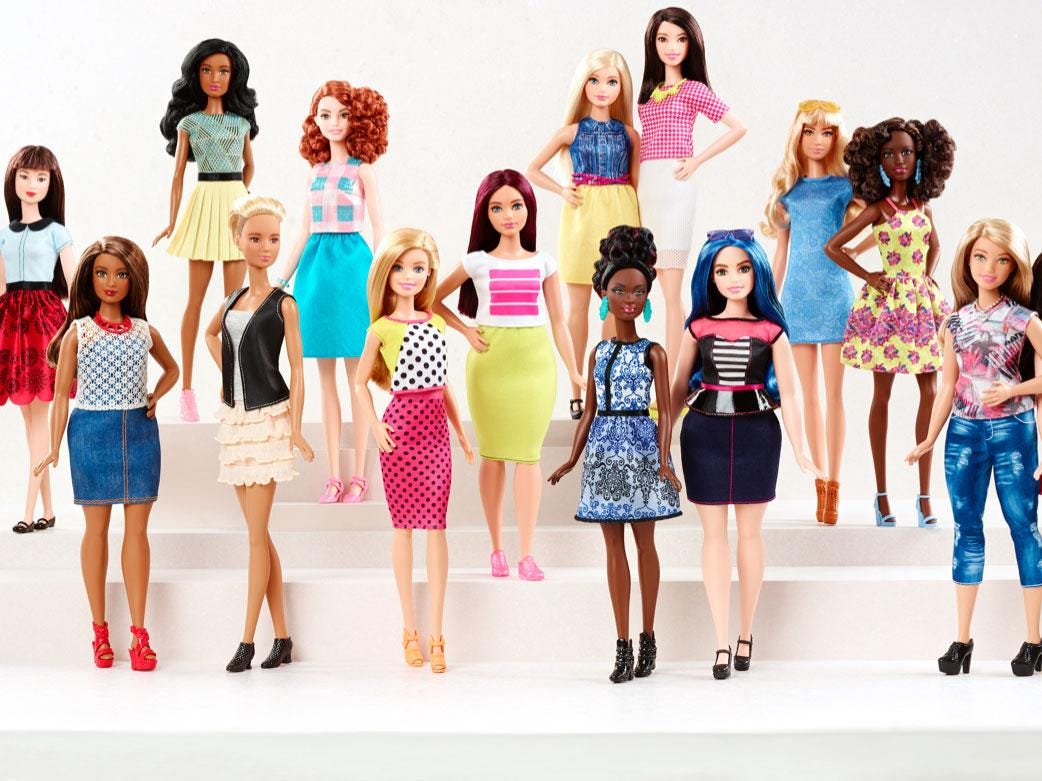 Barbie is not only a doll. She has also been a role model for young girls despite the negative responses for her unreal body. Her outfits have made huge statements considering they represented careers in predominately male careers. One of Barbie's biggest statements was the "Career Girl Barbie" that came out after the Women's Rights Movement in 1963. Barbie has provided young girls with the idea that they can be what they want to be no matter what. But, even with the "can do anything attitude" Barbie portrays, there are still critics that believe her body overpowers her message because her body proportions aren't comparable to the average human. But, in my opinion, I think that Barbie's new looks can fix that issue. They provide a sense of reality. That sense of reality is what is much needed in today's society that consists of constant exposure unrealistic expectations.
Overall, Mattel has made a huge leap into the new generation. They have made a statement that many others should follow. There are always going to be critics when change happens, but change in this case was absolutely necessary. I'm sure there are many women and girls eager to see what Mattel decides to do next to take Barbie to the next level. Welcome to the new generation Barbie!