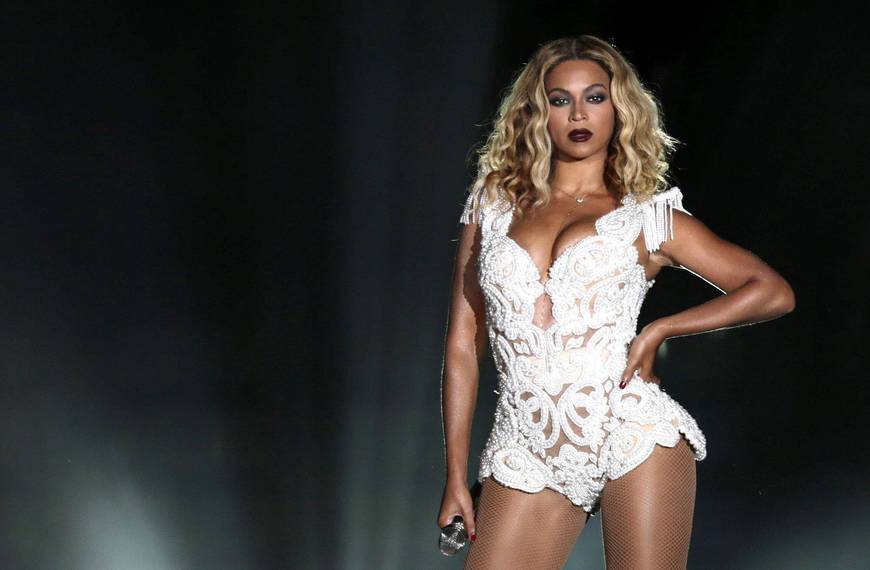 On Tuesday, I experience my first Beyoncé concert in Detroit, MI. I went with my three girlfriends for a girl's night out. As we prepared ourselves for an evening of Beyonce music, we checked some new places in Detroit and got to enjoy how much it was growing. As we walked into Ford Field, we walked with a bunch of women and men. Each styling their own amazing outfits, each being their own unique self. Unlike most concerts I have been to, this one was different, this one brought together so many different types of people, outfits and a party!
As I watched Beyonce on stage, I sometimes stood their in awe of the woman so many of us look up to, she is by far one of the most amazing role models I have ever learned from. The way she sings, dances and more importantly the way she presents herself and tells women to present themselves.
Here are 14 reasons why I think Beyonce is a badass:
1. She shares that Diva is a female version of a hustla
3.  She owns her mistakes and reminds us that you can be a queen but still have to go through stuff just like everyone else (anyone thinking of the song Lemonade?)
4. She reminds us to follow our dreams; To get rid of the crappy jobs we have and to do what we love even if that means starting over or singing in front of a grocery store to get your first break
5. She can croutch down for longer than a minute without needing help getting back up (yes this is something most of us cannot do without needing help or it hurting)
6. She reminds us that the most important relationship we have is the one with ourselves (Self-Love is so important)
7.  She can dance and sing at the same time and not be out of breathe (Still trying to figure out how to get in that good of shape)
8. She reminds us to say bye to the boys that did us wrong
9. She shows us that when someone calls you a bad bitch it's a good thing and she owns the words of slay, bitch and fierce
10. She is totally okay admitting women run this world and that you should bow down to us
11. She gives a new meaning to the words 'I slay' by reminding us to be proud of who we are, our bodies, what we have accomplished and to have self-love
12. She is the queen but she is a real person that still has real problem, she owns, but she demands respect; she can get through anything thrown at her
13. You can survive anything and remember that your best friend is yourself
14. Even after wearing her heels all night she ended in bare feet like a normal girl after a night out (yes, I had my shoes off and I totally felt better when she had hers off…maybe it was because she was going to dance in water but it made my day) 
If you have never had a chance to watch Beyonce in concert, it is something I recommend. She gave me a refresh of what a true badass really is.