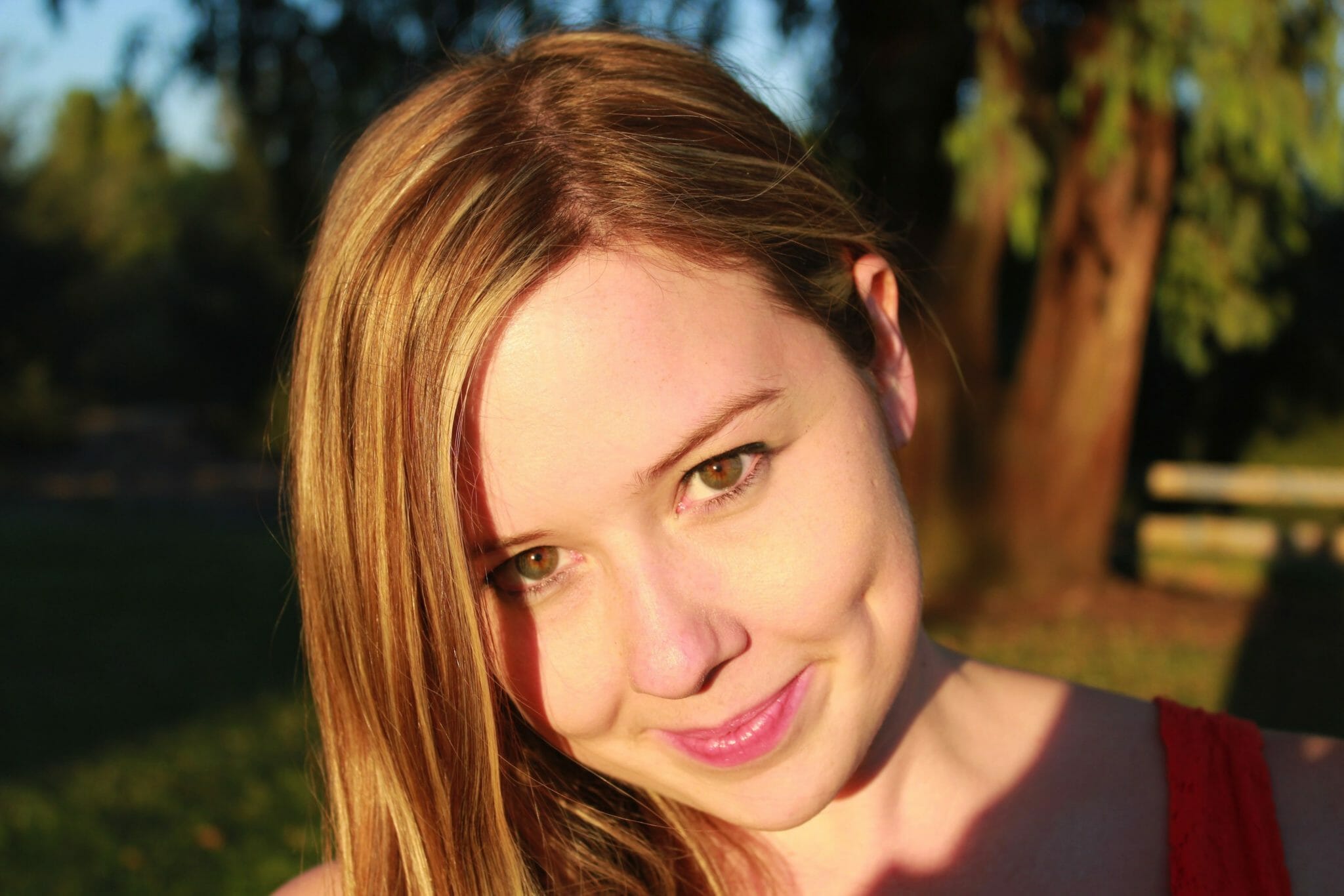 One thing about my job that I love so much is meeting incredible women that have the same mission and strength as I do. I love working with extremely talented women. Recently, I had the opportunity to meet
Nicole Wensel
via phone. Of course I thought I was doing both of us a favor by setting up a morning call only to jump on the phone and realize she is in LA and I made her get up for a 6am call. How nice of her to give up her morning to chat with me! Nicole is making changes in the film industry and I am so thankful to have gotten to know her and have the opportunity to continue to watch her succeed.
Check out my interview with her:
1. Nicole, it was great talking to you on the phone recently, your passion to drive change in the film industry is a breath of fresh air, can you share what inspired you to start your own production company?
Great talking to you too! I love how you're supporting other women in discovering and honoring their unique beauty inside and out – it's incredibly refreshing as well.

I worked in the film industry for years before starting my own production company. I felt like so many sets I worked on had really toxic environments; I didn't like the way that people treated each other, the hours and the types of films getting made. I know a lot of people who desire change in the film industry. One of my friends is a filmmaker and one of her biggest issues in the industry is the agencies that take credit for your work, leaving you with little to no profits. That's why she recently used the services offered by https://rebelcinema.io/. By using her own digital cinema package, she's now able to incorporate her own adverts before the film starts, meaning she takes more of the profits. That's just one example of an issue facing the film industry these days.
After taking a step back, I decided to become my own boss and empower myself to create change by starting a production company with a high standard of kindness, compassion and support for other artists and individuals. I make films centered on creative personal expression, mindfulness and spirituality. I also focus on infusing a sense of wellness and strong ethical standards into the production process.

2. Why did you choose Lovevolve Cinema for the name of your company?
I chose the name "Lovevolve Cinema" (pronounced "love-evolve") because I felt like the combination of words "love" and "evolve" fit in perfectly with my mission statement.
The first part, "love" – came from the idea that at any moment in life, you're either creating from a place of love or fear. I feel like so many people working in production are operating from a place of fear: fear of not having enough time or money, fear of upsetting someone with perceived power, fear of not being good enough. This doesn't amount to a very good atmosphere for creativity and fun!

I want all of the films I make to be created from a place of love and wellness. I want to create great films in my lifetime, but I never want them to come at the expense of the people who are working on them. I don't think these things are mutually exclusive. I will gladly spend more money for an extra production day if it means the people I'm working with get a good night's rest and stress-free work environment. This isn't idealistic, either – it's consciously choosing people over profits.
The "evolve" part comes from the idea that it is entirely possible to change the status quo if there is a willingness and commitment to change. This applies not just to the film industry, but to the types of films I'm creating – I hope to help evolve the global consciousness over the course of my career.
3. Your first feature film from your production company was called Quarter Life Coach, which is a movie about an aspiring life coach who has a quarter life crisis, can you tell us why you decided on this type of movie to be your first film?
Quarter Life Coach encompasses many of the intentions I have for my production company – it's a spiritual comedy that touches on meaningful topics like finding one's purpose and cultivating self-love while also containing a lot of ridiculous humor, which I hope, makes it fun to watch. I think comedy is one of the most spiritual tools we have – whenever you're experiencing a strong state of fun and joy, you know you're connected to something bigger.
4. If you could give advice to your 18 year old self what would it be?
You are worthy of everything you desire. You are beautiful. You are brilliant. You are enough. Nothing outside of you will ever be enough to prove these things to yourself or make you happy – you'll find validation and fulfillment from within. But don't worry, you won't have to go it alone – you'll come across some amazing teachers on your path who will help you to discover this.
You're going to go through some major ups and downs on your journey, but just trust that you're always exactly where you need to be. Everything is serving a purpose. One day, you'll learn to never give your power away.
Guys come and go, so don't stress em too much. You've got you for life, so you might as well fall madly in love with yourself! Just do us a favor & try to date more Colin Firths and less Hugh Grants ;).

5. Okay here is a two part question, women are fighting many battles right now, either daily in their lives or from society, which struggle do you think women are facing the most right now and how are you working toward helping to create change for this struggle?
In most of Western society, there's a terrible cycle of insecurity and disempowerment that so many women go through when they are unable to cultivate self-esteem from within.
When you're looking for something outside of yourself to define your worthiness, you'll receive many messages from the media and certain social circles that your worth as a woman is measured by your appearance. You'll see unrealistic images of women on TV and in movies combined with distorted, objectified and photoshopped models in magazines and on Instagram. Then, when you look in the mirror and realize you don't look like that, you'll end up feeling worthless. Newsflash: the models don't even look like that in real life! Without a strong sense of self-worth and love and esteem, how are you ever going to take on the world as your most powerful self?
I would love for more women to recognize that their true worth has nothing to do with how they look – that all changes and fluctuates with time anyway. Your brain, your heart, your energy – these are what matters. You are worthy because you're here on this Earth, and the more you love yourself, the more your outward appearance will reflect that light.
I'm fighting to influence culture by telling stories in a way that encourages girls and women to cultivate their own sense of self-esteem from within. Cinema is an extremely powerful tool for affecting the subconscious mind and I don't take that lightly! I think the more we see strong, relatable and aspirational (while simultaneously real and flawed) female characters on screen, the better. I hope to encourage women to recognize their own power because once a woman develops an unwavering sense of self-confidence, she becomes completely and utterly limitless in this world.
That being said, it is undeniable that things do seem to be changing in terms of representation in the media and on television. For example, nowadays, whenever I flick through the cable channels I see a wide range of diverse characters and people reflected on screen. Furthermore, as these cable tv statistics demonstrate, swathes of people tune in to cable television on a regular basis. Therefore, the movies and TV programs that are shown can have a huge influence on society. Television and film can be used as a tool to tell previously untold stories. I also think that television and film can be used to shine a light on the people and communities that need change most of all.
I simply must touch on women's issues in developing nations too. It's insane how backwards so many laws still are toward women in certain places in this world. The more women we have stepping into their power and uplifting each other in our society, the more we will be able to reach a hand to support other women globally who are in more oppressed situations.
One of my favorite quotes: "An empowered woman empowers women".

As I grow my production company, I would love to incorporate initiatives to work on these global women's issues as well.
6. Self Love Beauty is about helping to empower women one story at a time and to love themselves, what is your favorite attribute in other women you want part of your life and about yourself?
I love when a woman can be feminine, yet strong. I appreciate when a woman is tough, fierce and thinks for herself, while still operating from a place of kindness, love and compassion. I also appreciate when a woman takes whatever comes her way in stride, transforms any negatives into positives and just keeps moving forward.
7. Who is your idol and why?
There are so many phenomenal women I admire. Someone who is really moving me these days is Malala, the teenage girl who took a bullet to the head from the Taliban when she was on her way to school.
I admire her for countless reasons, but what I find particularly inspiring is that she was just an ordinary girl living in Pakistan, who stood relentlessly in her power in a way that was peaceful, yet firm. She refused to accept oppression placed on her by bullying members of the Taliban who were attempting to ban her and other girls from attending school.
She sets a strong example for other girls and women anywhere in the world: you don't have to have a ton of money or resources or connections to pursue your goals, change the world around you and take a stand for what's right.
8. What is your favorite part of living in LA?
I'm in love with my neighborhood – I live in Echo Park on the Eastside of L.A. It's a bit removed from the hustle and bustle of the rest of the city, but still not too far of a drive from all of my favorite places – and there are lots of cute cafes and vintage shops to walk to.
9. If someone wanted to contact you about working with you, how would they go about it?
I'm so glad you asked! I'm currently gearing up to produce my next feature film and am collecting resumes for crew + cast. I send out breakdowns for positions and roles through my mailing list (you can sign up at lovevolvecinema.com). Anyone interested in working together (or just to say hello!) can also reach out anytime at lovevolvecinema@gmail.com.