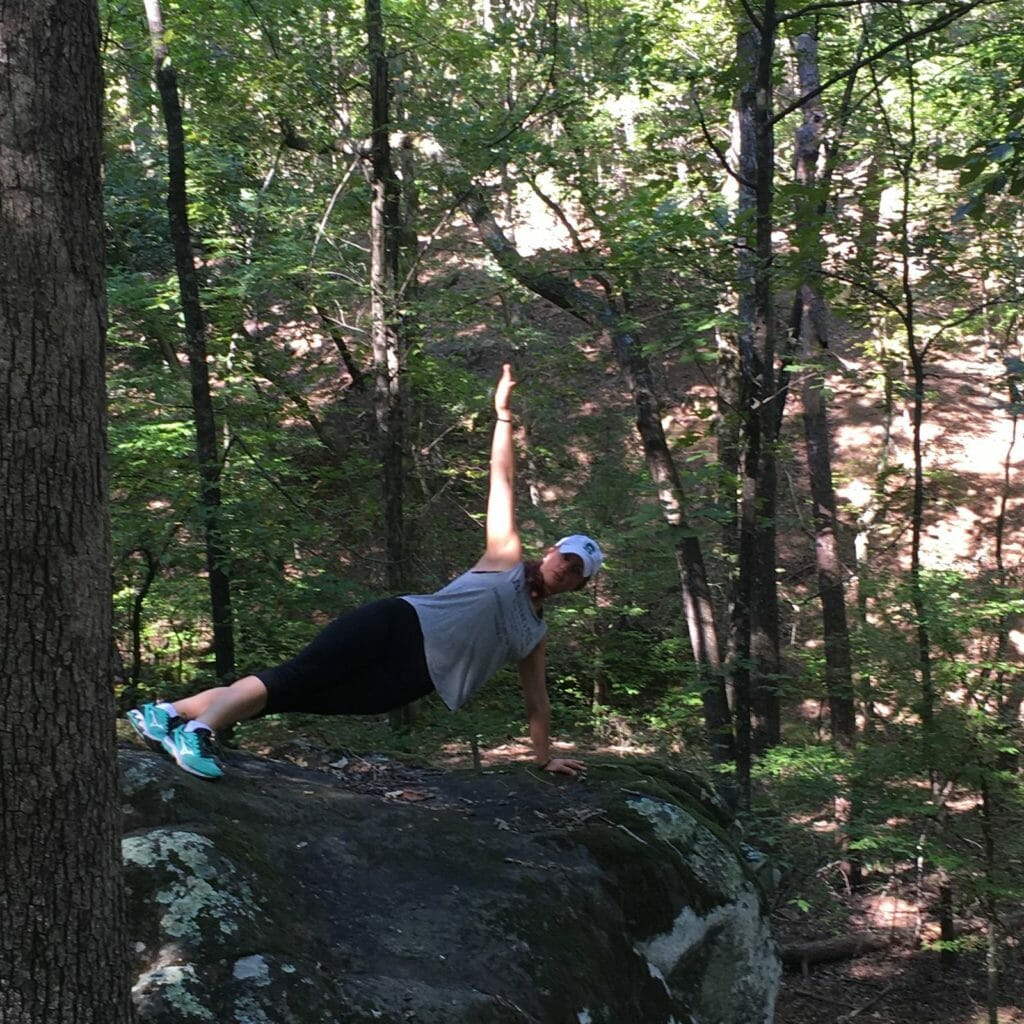 Whether you are an experienced yogi or just starting your yoga journey, there are many styles of yoga to try.
If you are just starting out, find a studio in your area and give them a visit. Talking to an instructor about a class right for you will greatly improve your first time experience. And if you are experienced if never hurts to branch out and grow into a new practice.
Here are a few types of yoga that are commonly offered at studios:
Hatha Yoga
Hatha type classes include any practice pairing asanas: postures and pranayama: breath. Many types of yoga fall under the umbrella of Hatha because most yoga practices pairing breath and movement. Most hatha classes are perfect for beginners but because hatha is used with such a broad meaning. Make sure to read the description of the hatha class or talk to the instructor before to understand the type of hatha yoga the class will center around.
Vinyasa Yoga
Vinyasa means movement paired with breath. Similar to hatha, vinyasa describes many types of yoga classes because of the nature of yoga. Vinyasa classes are also commonly called a flow class since there is a continuous flow from pose to pose. This type of class can be vigorous or gentle depend on the instructor but is a great class to try after a hatha class.
Yin Yoga
Yin is amazing! It is a slow paced practice where the postures are held for 45 seconds to two minutes at a time. Yin focuses increases circulation and improving flexibility in a very gentle way. With the slow graceful pace of yin you can really fall into that zen zone while practicing. Give yin a chance if you are looking for a change in pace from your current yoga practices or if you are looking for a calm way to start your yoga journey.
Ashtanga Yoga
An ashtanga yoga class will be the same series of poses every class. There are six series in total that increase in difficulty, most ashtanga classes will cover the first and second series, other more advanced classes will cover the other series if that is a challenge you seek. Ashtanga is a great way to explore and develop your knowledge of poses and become more confident.
Bikram Yoga
More commonly known as hot yoga, a Bikram class is fast paced and swea Similar to ashtanga, a bikram class will be the same 26 postures with two breathing techniques that lasts 90 minutes in a room warmed to 105 degrees F with 40% humidity. Sounds great right? You will sweat and you will work hard during this practice. Bikram is for advanced practice but don't let that scare you. If this is something at interests you and you're a beginner, talk to the instructor before hand and they can help you with some modifications if you need them.
Wherever you start your yoga journey there are many branches to explore, don't limit yourself.
---
Like Madalyn's article? Check out more of her articles on The Odyssey Online Self Love Beauty community.
Follow us on social media or contact us with questions/ideas through Facebook, Twitter, Instagram, Pinterest or Email.