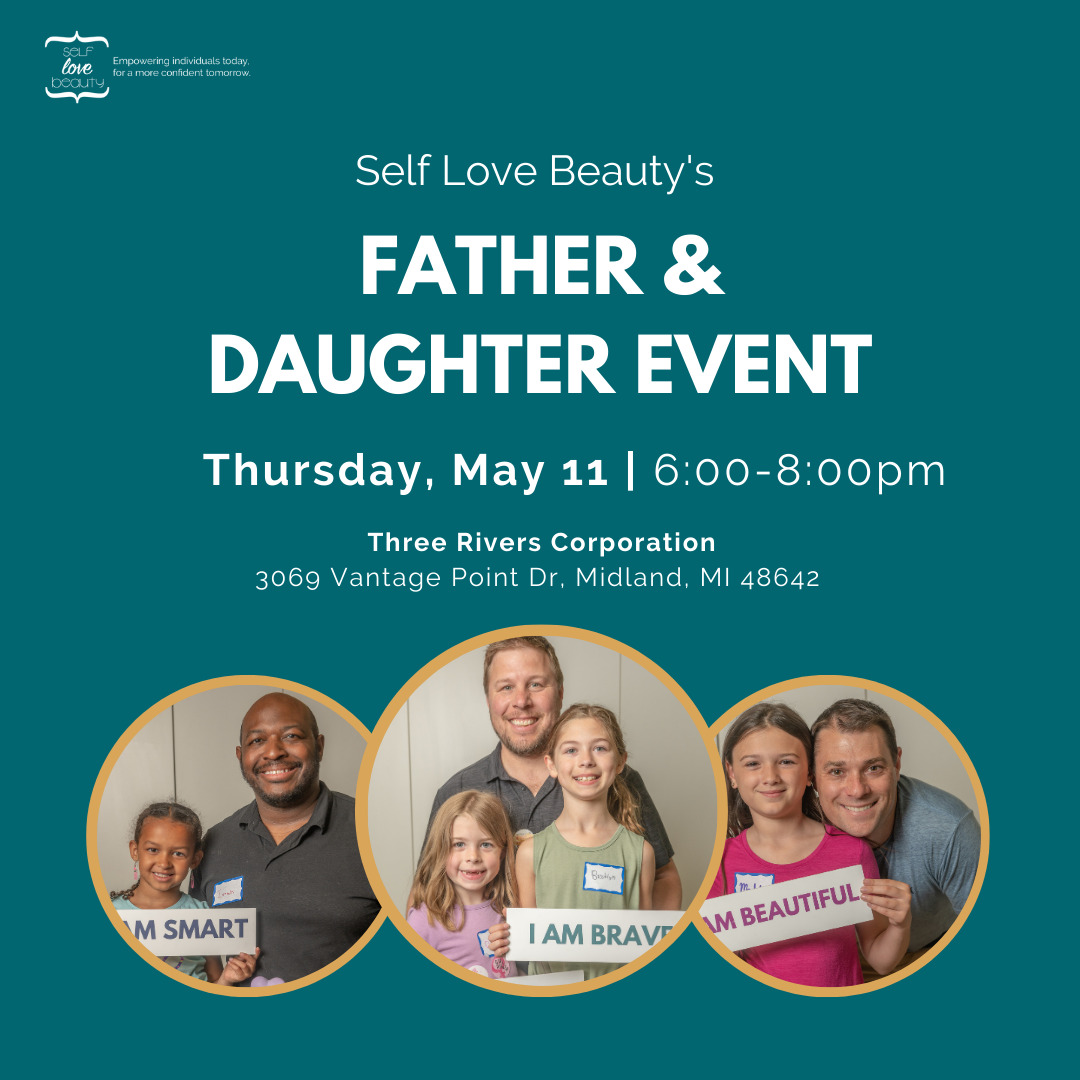 Father & Daughter Event
Self Love Beauty (SLB) is bringing their Father & Daughter event for girls ages 6-18 and their adult male mentors (dads, grandfathers, uncles, etc) on Thursday, May 11 from 6:00pm-8:00pm at Three Rivers Corporation in Midland, MI!
This event is an opportunity for girls and their male mentors to come together for a fun night of learning, talking, and doing aimed at building stronger bonds, improving communication and strengthening relationships. SLB will facilitate the experience by leading participants through a series of activities focused on creating connections and allowing the participants to grow in confidence while engaging in a STEM-based activity with support from the important guys in their lives. 
The cost is $25 per adult and $15 per child, which includes dinner, a take home project, and entry to the event focused on activities around STEM, connection, and confidence. Tickets will increase to $30 per adult and $20 per child on May 1.Scholarships are available to attend this event! Contact the SLB team at info@selflovebeauty.com.  
Get your tickets for you and your daughter/mentee here.