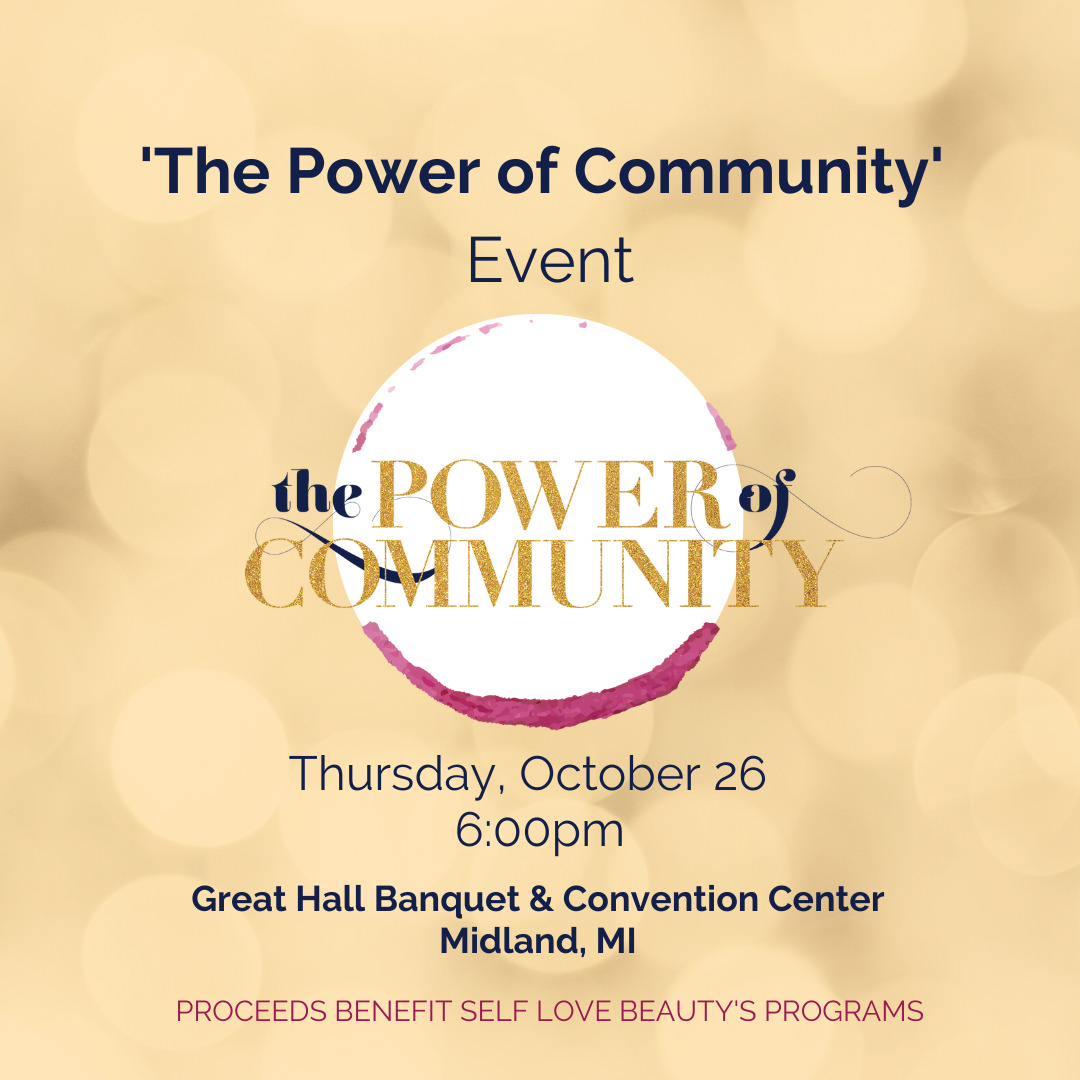 The Power of Community Event
You are invited to attend "The Power of Community" on Thursday, October 26 at 6:00pm at the Great Hall Banquet & Convention Center in Midland, MI! "The Power of Community" is important to the growth of Self Love Beauty (SLB) by bringing individuals together to support and further our mission. This is a night for celebrating community and the impact SLB has had on thousands of individuals. Proceeds from this fundraiser will help fund their programs that empower and inspire individuals which each year has continued to support more and more individuals which include providing more scholarships, more programs and seeing more individuals reach their full potential.
Enjoy a night of both celebration and entertainment with the following:
Themed games and prizes

Silent and Live Auction

Live Band

Food and Drinks

Program on Self Love Beauty

And more!
The purpose of this fundraiser is to bring our community together to celebrate and further SLB's impact. We look forward to celebrating with you! Click the link to get tickets: https://give.selflovebeauty.com/event/2023-the-power-of-community-annual-fundraiser/e483934
The Power of Community will also include an online silent auction that will begin at 8:00am on October 16, a live auction reserved for those attending the event in-person, and a wagon of cheer raffle. Valued at $500, the wagon of cheer is filled with an assortment of wines, ales, liquors, treats, and more! $10 tickets are available for purchase here: https://give.selflovebeauty.com/event/2023-the-power-of-community-annual-fundraiser/e483934