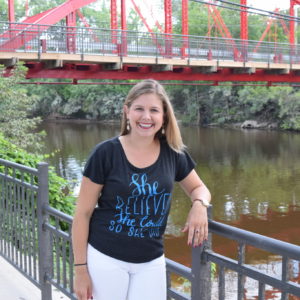 Gabriella Hoffman, Co Ambassador Lead
Gabriella has been involved with Self Love Beauty for nearly six years now. She currently lives in her hometown of Saginaw, Michigan after graduating from college at Central Michigan University and spent a year in Chicago. She currently works at the Saginaw County Chamber of Commerce, focusing on event planning and social media. She thrives on building human connections and inspiring those around her.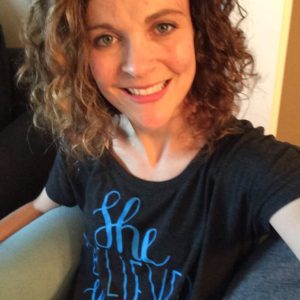 Laura Anne Warhausen
Laura was raised in northern Illinois and is the youngest of 6 children. She has struggled with self-love throughout her life including after college when pursuing her dream of becoming a veterinarian. During her first 2 years of vet school, she began to count calories and became an exercise addict, It was then I was began to realize that being skinny does not equal happiness. Fast-forward 12 years; I am the mother of 2 young boys. She began to realize that her body is not meant to be like someone else's. God didn't intend for it to be perfect.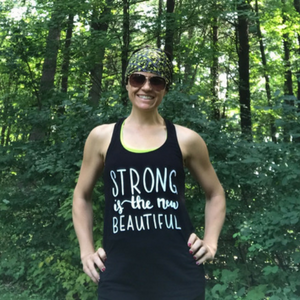 Leslie Perry
Leslie Perry honed her beauty expertise starting as soon as she was old enough to hold a makeup brush and compact. A licensed esthetician and makeup artist, Leslie has built her career helping real women of all ages express their inner beauty and confidence through their personal style. This desire to help women feel beautiful led Leslie to create her own custom line of cosmetics, visit leslieperrycomestics.com to learn more.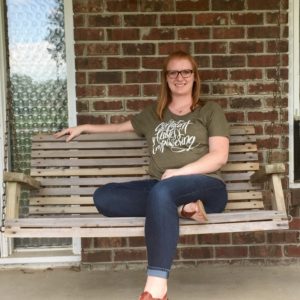 Amy O'Connor
Amy O'Connor is a 29 year old wife of 7 years, mom to Clara, 5, and Gordon, 3. She works as a Accounts payable specialist for a local Bean and Grain elevator. She loves spreading kindness and reminding women how beautiful and powerful they are.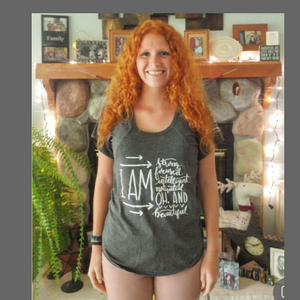 Madison McConnon
Madison is a 21 year old senior at Central Michigan University. She studies exercise science and is planning on going to physician assistant school. She has a twin sister and am from the UP. She is a cat mom and love being outdoors. She always loved helping people and now love to do through self acceptance and love. From struggles she has gained a sense of appreciation and purpose for herself. She hopes to help others see theirs.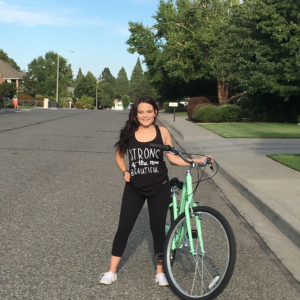 Lexi Chvatal
Lexi wants to be able to help other women and teens like herself realize how beautiful they are in a society that likes to make them think otherwise. Personally, she has strived to look like the "perfect body" that society tried to put out there, but she could never please herself. Through that time came a darkness that caused her to have an eating disorder. Now she wants to help others find their own journeys into loving themselves.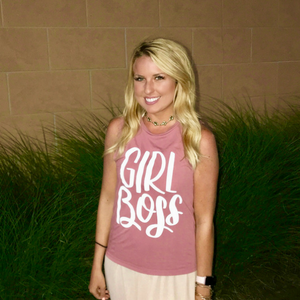 Ashley VanOchten
Ashley is senior at Central Michigan University and currently interning at NBC 25/ FOX 66 in Flint. Her biggest passion is sports reporting and getting to tell special stories along with that. She have a big addiction with running and pushing herself to the fullest! She also enjoys attending sporting events as well as spending all of her time with family and her sweet puppies! She love sbeing a positive light in others lives and helping others reach their dreams!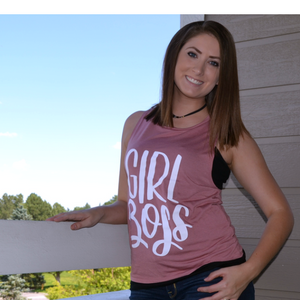 Ashley Elaine Stein
Formally a Michigander, and now a Coloradan, Ashley Stein is a Digital Marketing professional with a passion for encouraging women to see their inner beauty and strength. Ashley graduated from Central Michigan University with a degree in Public Relations. Her career has taken her into the world of digital – allowing her to mix her passions for communications and technology into one. Previously Ashley coached the JV Pom team at Midland High School and now actively pursues helping young women achieve their true potential in the Denver metro area. She lives by the saying her mom told her everyday growing up, "Make someone smile today."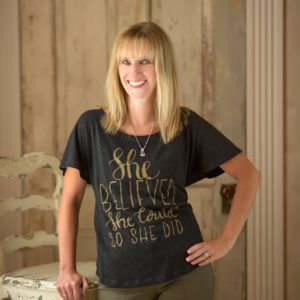 Lori Carroll
Lori is the proud mother of 4. Her 3 girls have been the driving force of her passion to inspire young women to be confident. As they have grown, Lori has enjoyed being a Girls on the Run Coach, Destination Imagination Coach, and most recently the Western High School Representative for the LEO Club, a youth outreach program organized by the Lion's Club. In addition to these roles as a mentor to young women, Lori is the founder of the group SWWaG (Strong Willed Women and Girls). SWWaG brings moms and daughters together to talk about issues facing young girls and the moms who are raising them, striving to encourage confidence, strength, and independence among moms and daughters alike.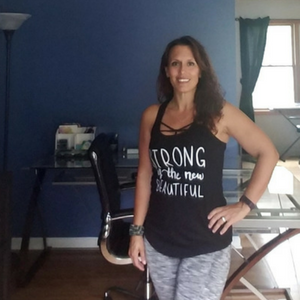 Misty Janks
Misty Janks has made it her life's mission to help women and children gain the skills and confidence they need to create personal growth and success for a bright future. As executive director of the YWCA Great Lakes Bay Region, she is able to combine her passion for empowering women with her expertise in nonprofit operations, fund development, community relations and program development. Misty is a professor for Our Community Listens, a National nonprofit offering communication courses for individuals to enhance their communication skills and improve personal and professional relationships. She also sits on the board of directors for Chazaq Movement in Midland. Misty lives in Midland with her husband Keith and daughters Parker and Zoe.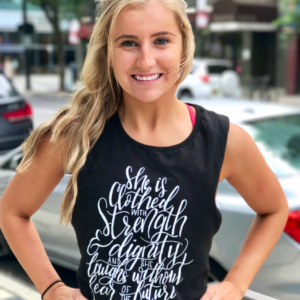 Kasey DeFilippo

Kasey is a college student majoring in integrated marketing communications and minoring in media studies. She loves working in the media and has a passion about writing, speaking, and using technology. She has an obsession with kombucha, hot yoga, chapstick, and lululemon leggings. She currently works two jobs aside from attending school to help pay for my college education on my own. She has her own personal blog, https://younganddetermined.blog and she is a huge advocate for loving who you are as individual as well as the skills and talents you bring to life.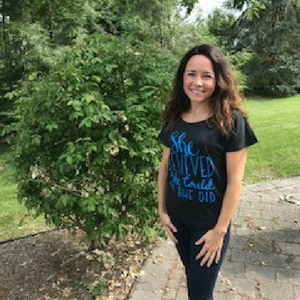 Bridget Sullivan
First and foremost, she is a Christian and a mom to two teenage girls who she has raised on my own. She is an expert in non-profit management, with specialties in fund development and service culture. She has a passion for the empowerment of girls and women. She loves to run, read, write, and spend time with her family.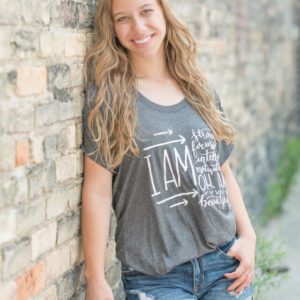 Nicole Elizabeth Wolfe
Nicole lives in Bay City, Michigan and is a senior at Bay City All Saints. She also goes to the Bay Arenac ISD where she got her CNA last year. She is involved in sports such as Poms, basketball, and softball and other acitivites like theatre, Habiait for Humanity, Relay for Like, Food for Faith, Student Council, Yellow Ribbon, 4-H and Leadership Programs.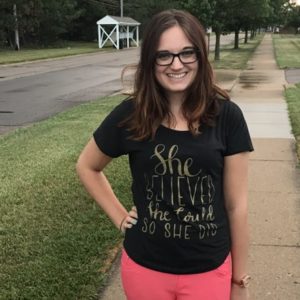 Rachel Quinn

Rachel is a Metro-Detroit native. Quinn graduated from Central Michigan University with a dual bachelor's degree in Integrative Public Relations and Advertising. She currently works as the Content Marketing Specialist at Michigan First Credit Union, meaning she spends her days blogging, vlogging, and crafting social media posts about all things finance. Her spare time is filled with trying to find the best coffees or sweet wines and cuddling up with her rescue dog Amelia. Self-love is something that everyone struggles with, and Rachel is no different. She is fiercely passionate about helping other women feel comfortable in their own skin, especially in a work environment.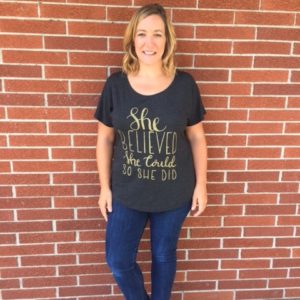 Alicia Hart
Alicia Hart is a wife, mother, daughter, and preschool teacher. She grew up in a small Northern Michigan town enjoying the beautiful AuSable River and Higgins Lake. Alicia graduated from Alma College and moved to Frankenmuth, MI. Alicia is married with 3 amazing children. She and her husband run a business and enjoy adventuring. Hart's passions include local mission work, traveling, and empowering others, specifically women and young girls. Alicia also loves reading, a hot cup of coffee, and dark chocolate.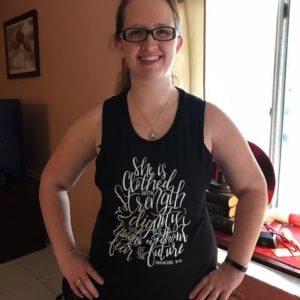 Chelsea Armstrong
Chelsea was born and raised in MI but currently resides in FL. Chelsea is 27 and has been striving to be the best possible version of herself since the beginning of this year. Chelsea loves nature and everything health/wellness related!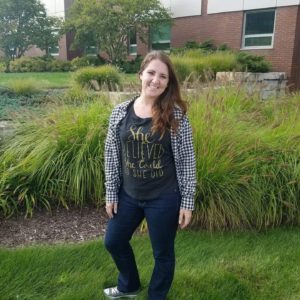 Courtenay Tafel
Courtenay Quinn is a spunky, loud and fun-loving 24-year-old. She is from Saginaw MI and a marketing graduate from Davenport University. She is a 5X national champion in collegiate rugby, loves to laugh and meet new people. To Courtenay family and friends are everything and she celebrates them every chance she gets. She currently lives in Chicago and owns her own business as a consultant with Rodan and Fields. Courtenay celebrates uniqueness, has a passion to help others be confident in their own skin and wants everyone to be proud of who they are.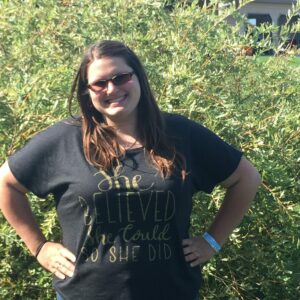 Lauren Quist Laubscher
Lauren is a 26 year old wife, mother, and agricultural professional. She has a 1 year old son and an infant. Lauren and her husband own a farm in Shawano Wisconsin. She believes that any situation can be turned into something positive. Lauren wants to help all women realize their full beauty and worth.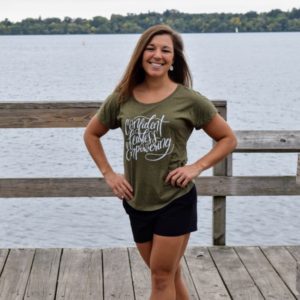 Kaylie Flaminio
Kaylie Flaminio is living in Minneapolis where she continues to share her love for health and wellness through her job as a Health Fitness Professional. Growing up in Michigan, she lived an active lifestyle and was always involved in sports which lead her into pursuing a degree in Management of Health and Fitness from Northern Michigan University. Whether it's developing a new workout or a new recipe, the world of wellness is always evolving and she's always staying up to date on the latest findings. Kaylie's passions include family time at the cottage, teaching group fitness, training clients, and wine of course!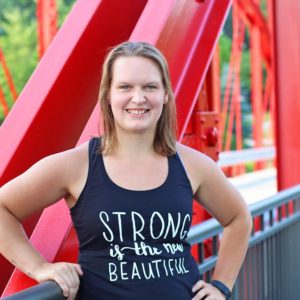 Danni Radosa
Danni is from Saginaw and is currently working towards her 2nd Master's Degree at SVSU. Danni is involved in the fitness world as a personal trainer and group fitness instructor at the Freeland SportsZone. She also a Graduate Assistant Strength and Conditioning Coach at SVSU working with a variety of athletes. Danni enjoys teaching all individuals they can be strong and having muscles is something that shouldn't be avoided and hopes to inspire someone one day through fitness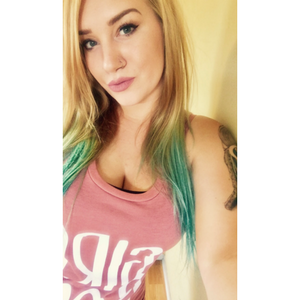 Heaven Henwood
Heaven is a Senior Intelligence Analyst from Philly. She earned a Master's degree in Intelligence & Crime Analysis from St. Joseph's University and is an alumnae of Alpha Omicron Pi. Heaven is an advocate for women's rights and a volunteer Sexual Assault Counselor. Her passions include music, coffee, tattoos, and adventure. Heaven's greatest joy is raising her 6 year old son, Vinny.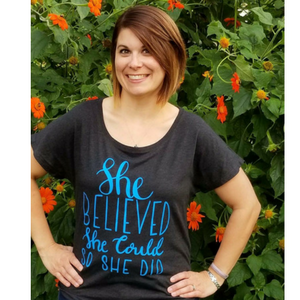 Abby L. Scherzer
Abby L. Scherzer lives by her personal mission statement, to leave the world better than she found it. She is a United States Army Veteran, a mother of 2 beautiful girls Avonlea Anne (6) and Emilia Rose (2), wife to a very patient man for 12 years, friend, daughter, sister, survivor, volunteer, and advocate. Abby utilizes her professional skills to give back to the community by volunteering with local organizations. Her professional experience includes Cosmetology, fundraising, grant writing, social media, public relations, and marketing. She received a Bachelor of Business Administration from Northwood University. While Abby is involved in many professional networking groups throughout the Great Lakes Bay Region, her passion remains within her family, helping her own daughters to live their best life.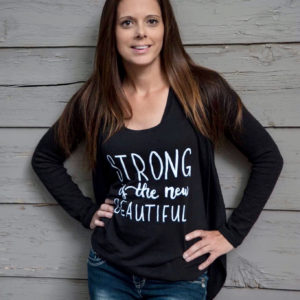 Jeanal Julian
Jeanal Julian is a mom to Jayden 12 and Jordan 10. Jeanal is a licensed real estate agent at Modern Realty. She loves volunteering for Girl Scouts as a troop leader.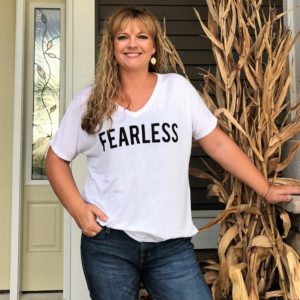 Amy Buben
Amy Buben is a Principal in Yeo & Yeo's Saginaw office. She serves in the business management advisory services department and leads the firm's Manufacturing Services Team. Her passion is empowering women: her daughter, the women she works with, and the inspiring Women in Leadership GLBR. She lives in Freeland with her husband and three children. She loves spending time with family, traveling, reading and the beach.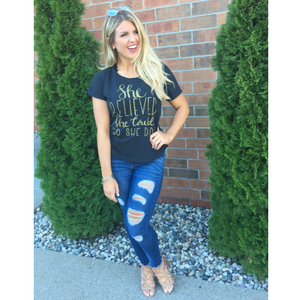 Mallory Rivard
Mallory is a 2017 graduate from Saginaw Valley State University with a dual bachelors degree in Elementary Education and Early Childhood Education. She recently accepted a 1st grade teaching position within Bay City Public Schools and enjoys making a difference in the lives of others. Mallory is involved in the Miss America Organization and will be competing for the title of Miss Michigan in June of 2018.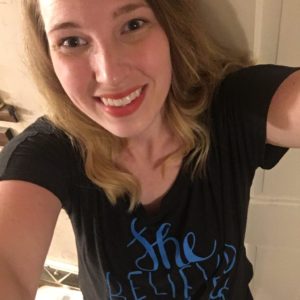 Krystal Todd
Krystal is a full time Mom, Student, and Employee. She lives in Saginaw, MI with her husband Ricky and 2 daughters Whitney (5) and Meghan (2). Krystal is learning to embrace her life, body, and soul. She has a story that she feels other women can relate too. Krystal is all about woman empowerment and wants to help encourage other women.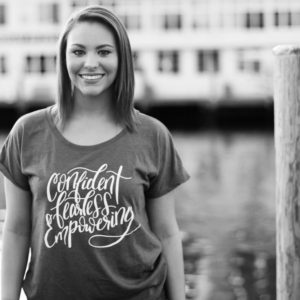 Breanna Poirier
Breanna was born and raised in a small town in Connecticut. She is 24 years old and loves to share her passion for health and fitness. She is passionate about helping others reach their goals and is learning to love herself more and more everyday. She strives to use her own personal blog (brefitnesss.wixsite.com/breathe) to show people her journey in health, fitness, self love & just life in general.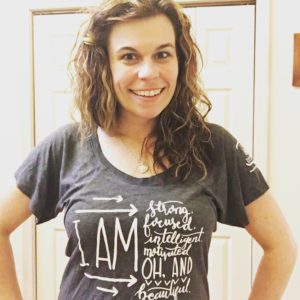 Stacy Barnett
Stacy Barnett grew up in a small town in Western, NY and has lived in MI for almost 12years. She's married, works full-time and has two kids. She enjoys volunteering at her kids' school, and being involved with her daughter's dance studio. She loves music, movies, spending time with family & friends, and living a healthy, balanced lifestyle.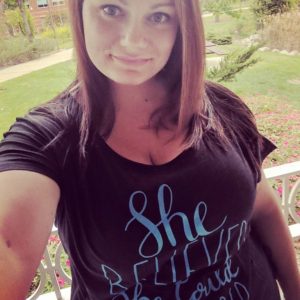 Kaitlen Morningstar
My name is Kaitlen, Im a mom of 3, ever since i became a mom ive struggled with weight and my self confidence. i found it hard to love myself because of the way i look. im taking it day by day and learning what self love really is and how important it is. God looked at what he created in mankind and realized he needed one of me. =)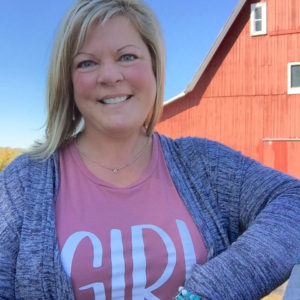 Cheryle Williams
Cheryle
is a Certified Registered Nurse Anesthetist, the second oldest of six children, a mother of two boys, married and living in rural IL. She is an entrepreneur and advocate for other women prioritizing health and wellness. At 48 years old, she competed in her first sprint triathlon and placed third in her age division. Her journey to self love is to become the strong, healthy, happy, beautiful and whole person that women were designed to be. She hopes to encourage other women to step out in front of the camera and live fully and fearlessly and empower them to design a life they feel good about living.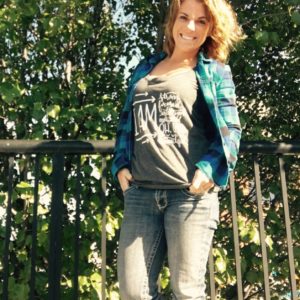 Katie Cole
Katie is wife to her elementary school sweetheart and they have 3 beautiful daughters. She graduated from Central Michigan University with a Bachelor's of Arts in Organizational and Public Communications, and a minor in Management. Katie came from Breckenridge High School where she is a Three Time State Champion in Competitive Cheerleading! She now works for the Federal Government, coaches the Varsity Cheer team at Dow High School and is a Health Coach for Advocare. Working out and staying active is her therapy in life to keep a balanced, productive lifestyle while all the chaos happens around her. A favorite quote of hers … "you ARE stronger than you think".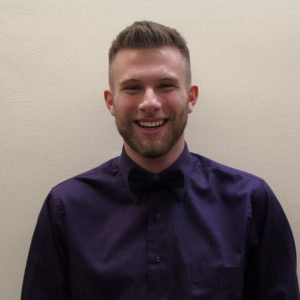 Nolan Rogers
Nolan Rogers was born and raised in Bay City, Michigan. He is the son of Lori and Bob Rogers. Nolan is a proud alumni of Western Michigan University where he studied Family Studies and Event Management. Nolan is a current graduate student at Central Michigan University pursuing a Master's degree in Sport Administration. Nolan has a passion for inspiring others to find their best self and love who they are meant to be.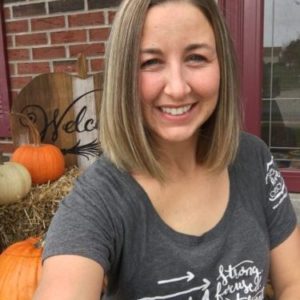 Maureen Botos
Maureen Botos currently lives in St. Peters, Missouri with her husband and 3 kids. She and her husband have been married for 11 years. She grew up in Northern Ohio but has moved all over the country for her husband's career, seven times to be exact. Being away from close family and friends has made her realize the importance of her immediate family and building a strong foundation, for their children, through Christ and self-love. With two young daughters and a young son, she is determined to teach them all to love themselves as well as celebrate those around them with love.