Speakers at our Self Love Beauty Teen Conference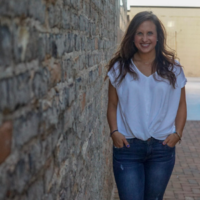 Lisa Thompson
Our '4 Pillars of Self-Love' keynote speaker is Lisa Thompson the CEO & founder of Self Love Beauty. Her vision is to create a world where women are empowered to love themselves and achieve anything they desire. She grew up in a small town in Michigan, where she was surrounded by fields, farms and great people. Thompson graduated from Michigan State University, with a bachelor in Communication and a specialization in Public Relations. In January she will attend the University of Pennsylvania's School of Social Policy and Practice and the Center for Social Impact Strategy Executive Program in Social Impact Strategy. She currently works for a fortune 500 company, is a fitness instructor to help others build self-love through physical and mental practice, is the marketing chair a non-profit called Reach Out LaFond to help educate children in Haiti and is one of the founders of the Mid-Michigan Eating Disorder Recovery Alliance (MMEDRA). She is an avid runner and is training for another marathon. She has the cutest golden lab puppy named Denver and has a love for green beans and coffee. She has been featured on: WNEM5, The Great Lakes Regional Magazine, Elite Daily, Self-Love Formula, Badassery Magazine, Spartan News, Girl Talk Blog, Women2Women Magazine, Thought Catalog, She's Fit to Lead, Perhaps Kale, The Odyssey Online and more!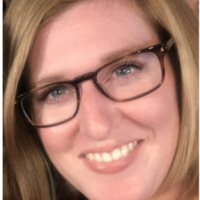 Jacqueline Conger
Our 'Thrive instead of survive" Parent keynote speaker is Jacqueline Conger. She holds a Limited Professional Counselor License (LLPC) and received her masters in Clinical Mental Health Counseling from Western Michigan University in June 2017. The program is accredited through the Council for Accreditation of Counseling and related Education Programs (CACREP). She is also a Nationally Board Certified Counselor.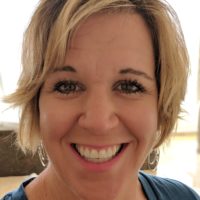 Kim Clark
Our 'Drawing Your Life Garden: A view of your past, present and future' speaker is Kim Clark. She is a licensed professional counselor in private practice at Joy Counseling in Traverse City and has had the pleasure of helping teens and adults learn how to "struggle well" for more than 16 years. Kim has a Master's degree in Counseling from Oakland University and she loves helping people learn how to better communicate and "speak their truth in love". She has been married for 25 years and is the mom of 2 fiesty and fun teen boys. In addition to her counseling practice where she empowers people to find balance emotionally, spiritually, physically and psychologically, she is passionate about making a difference in our community. Kim's life passion has been in helping the homeless in East Lansing, Michigan and Washington D.C., serving in the kids pre-school ministry at Harvest Bible Chapel, being a part of mission trips to Africa and Nicaragua and being a mentor mom at MOPS. Her past times include decorating, entertaining, spending time with family and long time friends. She is a lover of animals and would have two of every kind (if her husband let her 🙂 ). Kim is thrilled to be a part of planning this event to make a difference for young women in our community and to shine a light on the importance on loving yourself from the inside, out!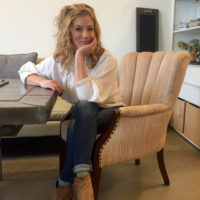 Lindsay Wills
Our 'Living with Authenticity and Confidence' speaker is Lindsay Sea Wills. She is passionate about empowering people to feel their feelings, process their experiences, overcome hurdles and truly LIVE their lives in abundance. An authenticity advocate and mother of two, Lindsay is a counselor, singer, speaker, teacher and writer. She is a lover of the outdoors and an essential oils enthusiast. Lindsay's counseling practice, Live True Counseling, offers individual and couples counseling services in Traverse City, MI. A recent TEDx Traverse City pitch finalist, Lindsay shared about living a courageous, compassionate, resilient and awakened life. Lindsay's writing has been featured in GT Woman Magazine where she was a recent speaker. Additionally, she looks forward to speaking about her life and work in the Fulfillment series inTraverse City. In the winter of 2019, she will be directing the State Honors Choir at the Michigan Music Conference in Grand Rapids. Lindsay's professional and life motto is: Summoning strength and beauty. Igniting Courage and Compassion. Lindsay can be reached at Lindsay@livetrue.life or www.livetrue.life.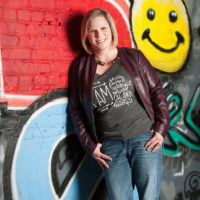 Sarah Weisbarth
Our 'Understanding me to understand you' speaker is Sarah Weisbarth. She has been described as rooted in her faith and able to draw inspiration from a rock. With a background in health and fitness and a certification as a life coach, helping others grow in themselves and connect with others on a deeper level is a natural niche for Sarah. A commitment to providing others with the resources they need to be successful in life has Sarah working and serving in programs related to youth and those that promote self-worth and personal value. She is an active volunteer in her community. Believing that there needs to be balance in life, Sarah is blessed with the opportunity to be active and engaged at home and in her family's work and activities. She has a deep appreciate for nature and the simple things in life.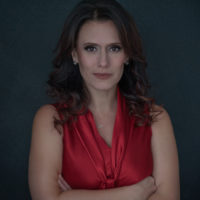 Misty Janks
Our 'Empower Yourself — Ditch the Victim Mindset' speaker is Misty Janks. She has made it her life's mission to empower women and children. She helps them gain the skills they need to create personal growth and success in their lives. Misty has been in non-profit executive leadership for over a decade. She is a dynamic, collaborative, high integrity, energetic leader known for people centered leadership. Misty has a successful history around nonprofit governance, driving sustainability, and improving programming to make a significant impact on the lives of individuals internal and external of the organization. Misty is a professor and Impact and Outreach Director for Our Community Listens, a National nonprofit offering distinctive learning experiences that transform individuals and the communities in which they live through the power of cultivating human connection. Our Community Listens fosters a society where care and compassion rise above indifference and prejudice-person by person, community by community. Additionally, Misty works with Self Love Beauty to collaboratively develop experiences for women and girls to grow in their self-confidence. Misty's passion and drive stem from her experiences with her two daughters, Parker and Zoe.
In her free time Misty enjoys spending time in nature, yoga, weight lifting and cycling. Misty lives in Midland, MI with her husband Keith and their daughters.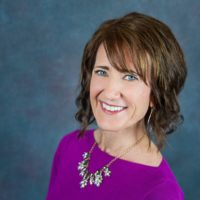 Becky Barror
Our 'Taming your Inner Mean Girl' speaker Becky Barror is a certified life coach who graduated from Michigan State University with degrees in Psychology and Communication. She received her Life Coaching certification from the Beautiful You Life Coaching Academy. Her career has spanned working in rehabilitation settings with victims of traumatic brain injury and stroke, to marketing for health care agencies. She also was the founder and president of a local non-profit for families living with Autism and is a huge advocate for equal rights and opportunities for people with disabilities. She currently teaches people how to live their best lives, both through private coaching and speaking engagements. Along the way she has had her own personal triumphs and failures and has learned that the true key to success and happiness starts with the right mindset. She loves yoga, live music, musical theater, all things that bark or purr, and of course, chocolate!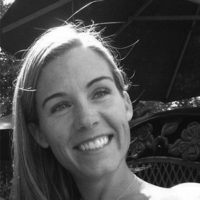 Sara Rhinelander
Our 'Yoga…a practice of loving kindness' speaker is Sara Rhinelander. She is a graduate of Appalachian State University, with a degree Elementary Education and Cultural Anthropology. Sara began her study of yoga while in college and after moving to Virginia Beach 1998, she started practicing Ashtanga and Power yoga under the guidance of Anne Richardson; a student of Beryl Bender Birch, and other instructors at Universal Movement Studio and Dam Neck Military Base. Shortly after, she transitioned to the International Yoga Institute, where she became a formal student of Master Adam Nguyen. Sara received her 200 hour certification, and then went on to earn her E-RYT 500 designation through Yoga Alliance, in 2007. She has been fortunate to have studied with a variety of other teachers in classes and workshops over the past two decades…Rolf Gates, Tao Porchon-Lynch, Desiree Rumbaugh, Ragunath, & Dharma Mittra… just to name a few. She has been a Yoga Alliance continuing education provider(YACEP) since 2016. In 2007 she moved back to Boone, NC to start a yoga program within the Health, Leisure, and Exercise Science Department at ASU. During this time Sara worked extensively with the collegiate athletic department, designing sport specific sequences which lessened injury rates, increased performance, and decreased overall recovery time. Additionally during this time period, Sara taught the Yoga course offerings at Lees-McRae College in Banner Elk, NC. Sara was also the lead instructor at the Linville Ridge Country Club, offering Yoga for every level practitioner, as well at private instruction for specific needs. She is now registered "multi" style through Yoga Alliance, and her classes can be described as a fusion of the different styles of yoga she has been exposed to throughout the years, which incorporate the things she has found most beneficial in her own yoga practice, and that of her students. She was the owner of Fusion Yoga Studio in NC for four years before her move to Traverse City. She has since added Xtend Barre training to her resume, thus adding another level of fitness options for her students. Sara helped design, implement and teach the first Core Studies course offering of an advanced 300 hour yoga teacher training certification, as the lead instructor in accordance with Yoga Alliance standards, at Yen Yoga & Fitness in Traverse City, MI. Upon completion of the program, qualifying teachers will receive their 500 hour designation. Sara was the Yoga Coodinator in the Integrative Therapies Department at the Cowell Family Cancer Center. She designed the class offerings, choose teachers and got the program up and running. She also worked with plastic surgeon Chris Jeffieris to create a comprehensive prehabilitation, post/opp and maintenance, Breast Cancer Yoga Series to be used to document the benefits of a regular yoga practice in all stages of breast cancer treatment. In the last three years Sara has added Olympic lifting, crossfit, and HIIT workouts to her training regimen, which has added a fresh perspective in regards to the limitless capabilities we have in this human form. Sara currently resides in Traverse City Michigan with her three youngest children, teaching weekly yoga classes, workshops & retreats. Her most up to date schedule can be found at http://www.fusionyogini.com In addition to her personal meditation & yoga practice, Sara contributes articles to online publications and has a number of writing projects currently in the works.