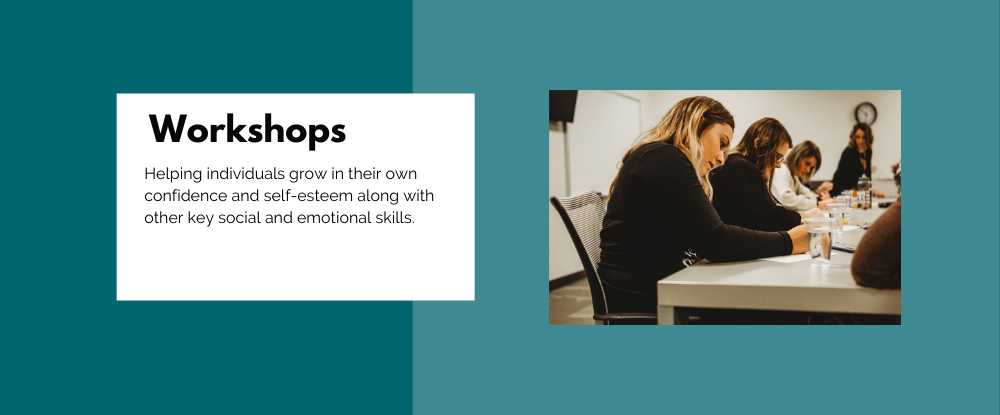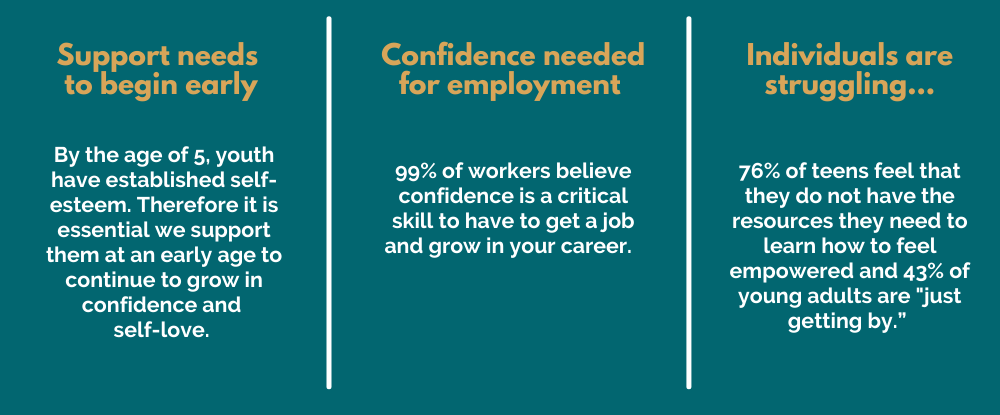 Confidence focused workshops increasing confidence and wellbeing by more than 25% at each workshop.
Individuals with high confidence and self-love, combined with support, tools, and resources, have the ability to reach their full potential and exceed at everyday tasks and challenges.
Backed by evidence-based informed research to improve social and emotional skills.
Curriculums to build current and future leaders
Workshops are 4-hours long, broken out however the partner needs. Each workshop has a trained facilitator, and provides multiple tool for individuals to walk away with.
Self-Esteem & Confidence
How to gain confidence

Ways to use your strengths

Positive self-esteem & self-talk

Growing in a relationship with yourself
Passion, Purpose & Goal Setting
How to uncover your passion

Finding & using your core values

Creating your "purpose statement"

Putting together effective SMART goals
Taking Care of Your Mind & Body
How to utilize mindfulness in your life

How to practice mindful listening

Fixed vs growth mindset

The power of being positive
Programs at a Glance
3 curriculums
Open discussions, worksheets, tools to implement directly into your life
Facilitated by trained SLB staff
Supplies included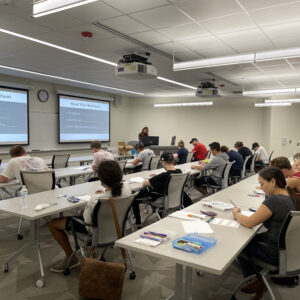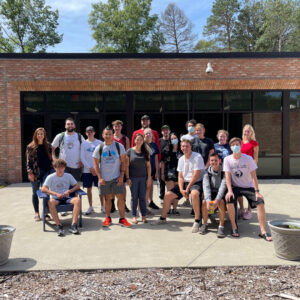 "Self Love Beauty came at a time when I was in need of building my own confidence and self-love. SLB gave me the supportive community, the resources, and the encouragement to believe that I can achieve my dreams and become the best version of myself."
"I learned that I was cutting my emotions off from being spoken or expressed. I can now move forward and talk about my problems freely."