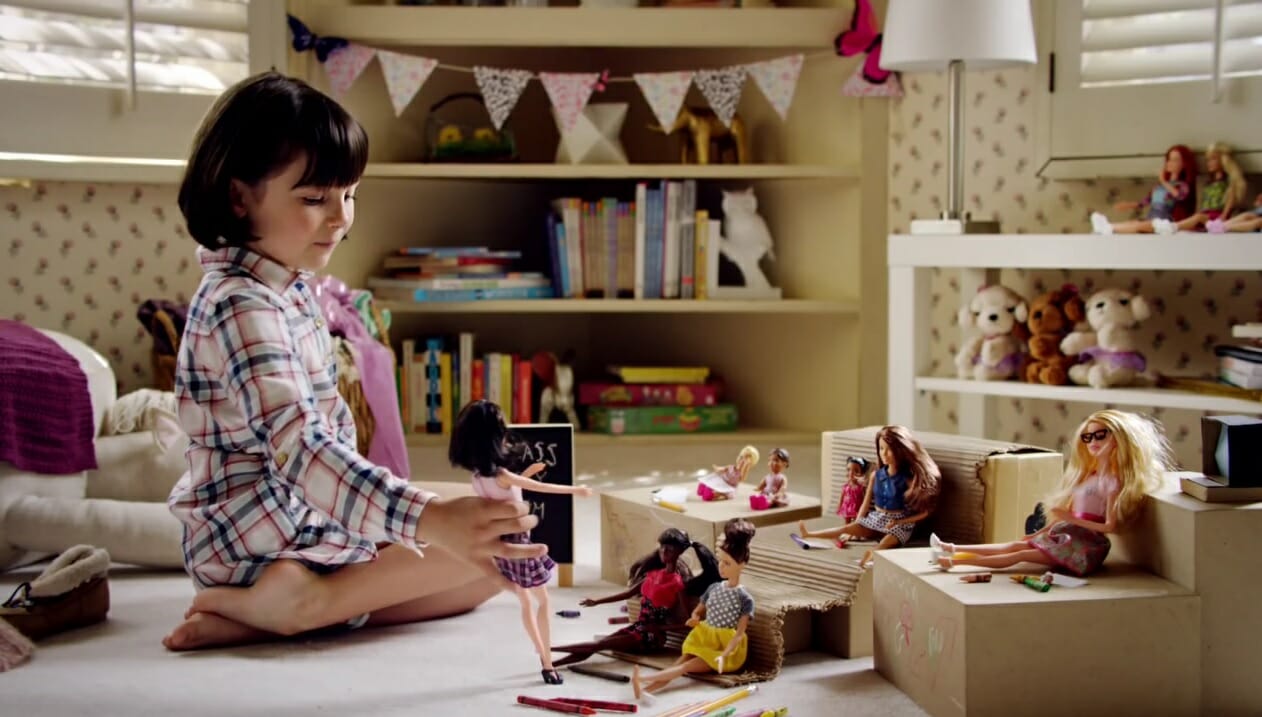 Barbie's new commercial has gone viral. Leading by example for over 56 years, Barbie inspires girls to be anything. Barbie is taking the stand and helping girls under the limitless potential of all girls everywhere.
Remember the days of playing with barbies at your house, or your friends house? Either your were acting like a school day or a day in the office. Your careers where anything from a teacher, professional athlete or veterinarian. You had the house, the husband, the kids the car and the career or sometimes you were just living in your dream house with other friends following your career. You got to choose what you wanted to be and how you wanted your life to be.
Even as I have gotten older I still changed my mind a little more of what I wanted to be. I went from broadcaster to teacher back to broadcaster to now working for a fortune 500 company. Barbie was a reminder I could be whatever I wanted to be. Just like my friends, we all learned we had so many possibilities and we had role models, including the barbies we played with as little kids.
"What happens when girls are free to imagine they can be anything?" 
Barbie 's new video reminds us that when your daughters, nieces, cousins, family friends or the little girls at school play with barbies they can imagine everything they want to be.
This new video aims to show how the iconic barbie doll can help young girls realize that they can achieve anything they want in life. Barbie just like Dove and Always and other brands are working against the critics. Many people have criticized Barbie for the way the barbie model itself looks but sometimes we forget what the Barbie really did teach us.
In this short commercial, five girls pretend to be professionals in various fields: a college professor, a soccer coach, a veterinarian, a businesswoman, and a museum tour guide. At the end, it culminates with a little girl playing with her Barbies — showing that she believes she can do anything, and it all starts at home with her dolls and her imagination. This a noble message from Barbie.
"My whole philosophy of Barbie was that, through the doll, the girl could be anything she wanted to be. Barbie always represented the fact that a woman has choices. " -Ruth Handler, Barbie Creator
If you take a moment to think about what Barbie actually did for you when you were little kid. Barbie has held multiple roles over the course of her life. Barbie is trying to help us see the reason behind the barbie instead of what we all perceive that they are teaching our kids that you have to have the tiny waist. Instead, they are helping girls see they can be anything.
Follow them on social media and join the conversation with #YouCanBeAnything