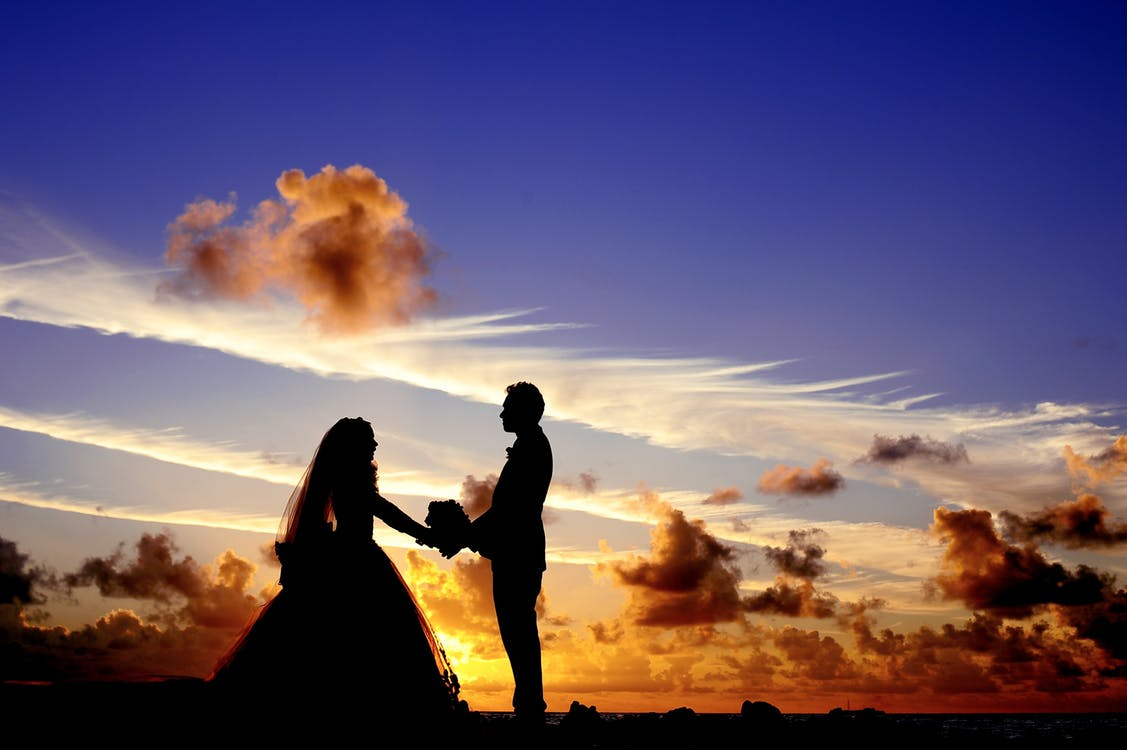 You needn't let a budget spoil your wedding. This ultimate guide has tailored advice so that you can make the most of your big day and still have your cake.
Acknowledge the Budget
Begin by deciding on a realistic budget for your wedding. There is no shame in admitting that you have a low budget. In fact, low budget weddings are often creative and personal which makes for a more special and unique day. After all, what is so exciting about a standard wedding?
Makeup & Hair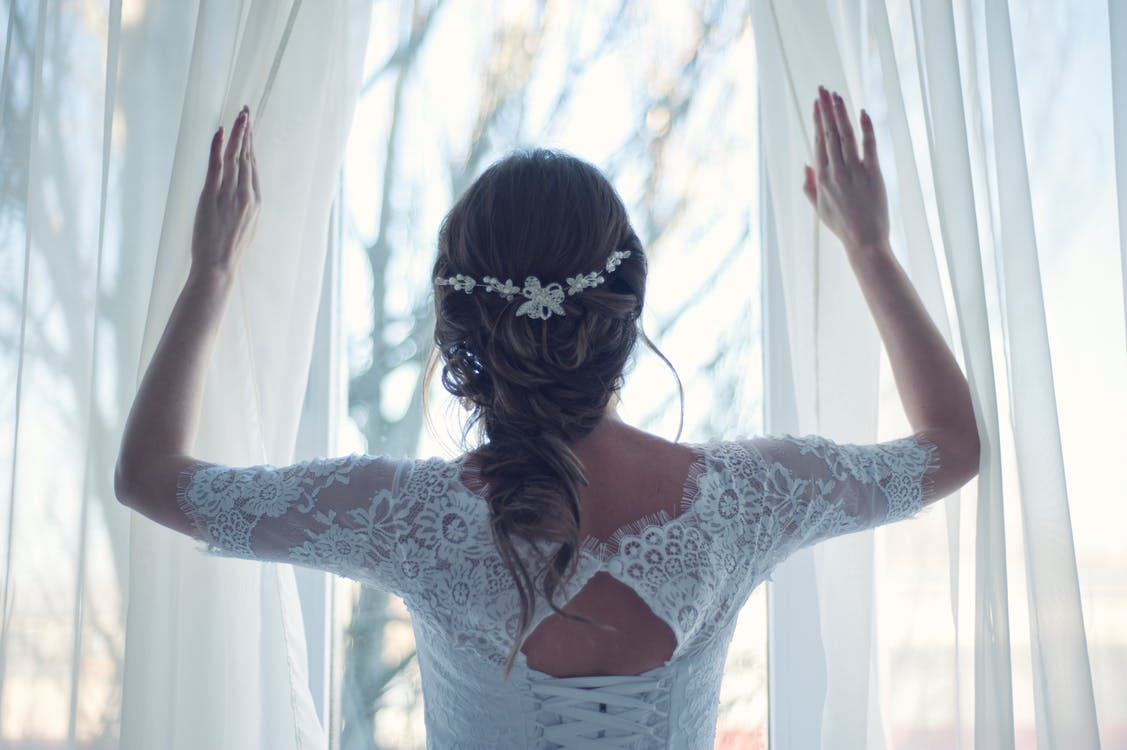 You deserve to look your best during your wedding day, and for many, that means hiring the talents of a makeup artist and hairstylist guru. Now is the time to explore your contacts and see if you know of anyone who could perhaps offer friend rates or lend a hand. Some of you may even have a best friend willing to help you look your best free of charge. There is no harm in asking.
The most important thing about this is to love yourself: if you love yourself, and feel comfortable with the way you look on your big day, then the rest will fall into place. Check out our previous post on women's experiences of their journeys to self love.
List the Essentials
Now is the time to list your 'must-haves'. What can you definitely not do without? You can then refer to this list if you need to make cost-cutting decisions.
The Dress & The Suit
Whether you are planning to wear a beautiful flock or a charming suit, you will need to prepare yourself for a big price tag. For some people, taking a look at second-hand items is a perfectly valid option, after all, you're likely to only wear your wedding piece once. After that, you'll find it takes a room in the closet for the entirety of your marriage. You could also consider making the bold decision of selling your wedding clothes after your honeymoon. Some of you may cringe, but others may realize that this will increase your available budget.
Wedding Rings
We all love a beautiful wedding ring, but don't feel shy about looking around for the best deal. Wedding rings can be extortionately expensive, and you may come to the conclusion that many are overpriced far beyond their actual value. Some of us will have family members willing to part with stunning antique rings they no longer use but have sentimental worth. Consider wedding rings that emphasize your favorite color or use unusual but stunning stones. You may find that colored precious jewels such as rubies and sapphires are much cheaper than diamonds.
Invitations
Wedding invitations can bring joy and excitement to close relatives and friends, but consider their worth against their expense. Are they necessary in order for you to have a perfect wedding? Can you find a cheaper alternative perhaps? Would a decorated email do, or perhaps you consider spending a little time to craft the wedding invitations yourself? A simple personalized gift such as mini wedding favors can also send the right message, just take a look at this great range of gifts for your wedding guests.
Be Wary on Who You Invite
Many to-be-wed couples may not wish to admit it, but there may be many guests you plan to invite because you feel you have to, rather than you want to. When you are on a budget it is time to invite only those who you love, adore and care about. This will save you a good amount of money which will allow you to buy higher quality catering services, rather than low quality food rations.
Location
No matter how hard you try, booking a venue will always cause a large dent in your wedding budget. More Info on various wedding venues may be needed, especially if a decision is yet to be made. This aspect of planning a wedding can be stressful, but it is not impossible.
Do try to be flexible and consider off-peak dates that might make your wedding day cheaper, especially if you are planning to have an inside wedding. It may also be possible to use a friend or family's garden for the day, Unique teepee weddings are becoming increasingly more popular if that is something you are interested in. If it is a valid option, why not? It may even be easier for you and your guests to get to. There are hundreds of beautiful wedding venues all over the world that are reasonably priced. My friend recently had her wedding at Adlington Hall and it was incredible! It's worth doing your research and finding your perfect venue.
Keep Decorations Cheap and Personal
Over the top decorations are simply not necessary for a stunning wedding venue. Sometimes the best collection of wedding accessories are the small and personal wedding items. They can often be the most memorable and are guaranteed to spread a lot of joy with your guests. Consider investing in decorations your guests can take home such as personalized mini candle tins or cute metallic mason jars.
Flowers & Wedding Bouquets
Flowers bring out the ceremonial and traditional side of a wedding, but they also emphasize your chosen color themes and will provide the backdrop for your wedding photos. Try to discuss at length with a florist about the best budget options for your chosen theme. You could also consider hiring or purchasing fake flowers to decorate the venue. What makes fake flowers a fantastic option is that not only are they beautiful but they are also guaranteed to look good no matter the weather. Fake flowers can also make wedding bouquets permanent, which means they bring you a perfect wedding keepsake.
Wedding Cake
In life we aim to only have one wedding cake, so do make the most of the opportunity. It is now time to relax the budget a little and go for flavors that you and your partner absolutely enjoy, never mind the guests!
The Wedding Menu
When selecting a wedding menu you may be tempted to go for something that offers generous portions in exchange for lower quality and cheaper cost. However, it may be more valuable and even more cost-effective to select high-quality menus by professional catering staff. Firstly, low quality food can make you, your partner and guests feel bloated and heavy which does not make for a good night on the dance floor. Secondly, only professional catering staff ensure that guests with an allergy will be well and truly looked after. Choosing poorly trained catering options may not give you such a guarantee and may even cause you to have to pay extra for a suitable meal. Give yourself peace and mind and treat yourself and your guests to a brilliant wedding menu.
Take a look at Purple Onion Catering if you're looking for a professional service that will impress your guests.
Entertainment
Lastly, you will need to consider the entertainment you would like to offer at your wedding reception. Do you have any comedians, musicians or magicians in the family or in your friendship group that would like to perform? Do you know of any family games that would provide heart-warming nostalgia to guests? Are you positive that you require a wedding dj or would the use of Spotify or a music playlist make do? Make the most of your creative skills for a cost-effective yet fun wedding.
No one said that planning a wedding is easy, but you are well on your way to preparing for the big day. Have fun, relax, and feel free to come back to this guide if you feel stuck!
---
Guest Post by Hollie Jones. Hollie is a freelance writer and co-writer for the Hollie and the Ivy blog. She is passionate about upcycling, interior design, crafts and LOVES all things wedding. Hollie enjoys writing about these topics and sharing her knowledge and experience with others.