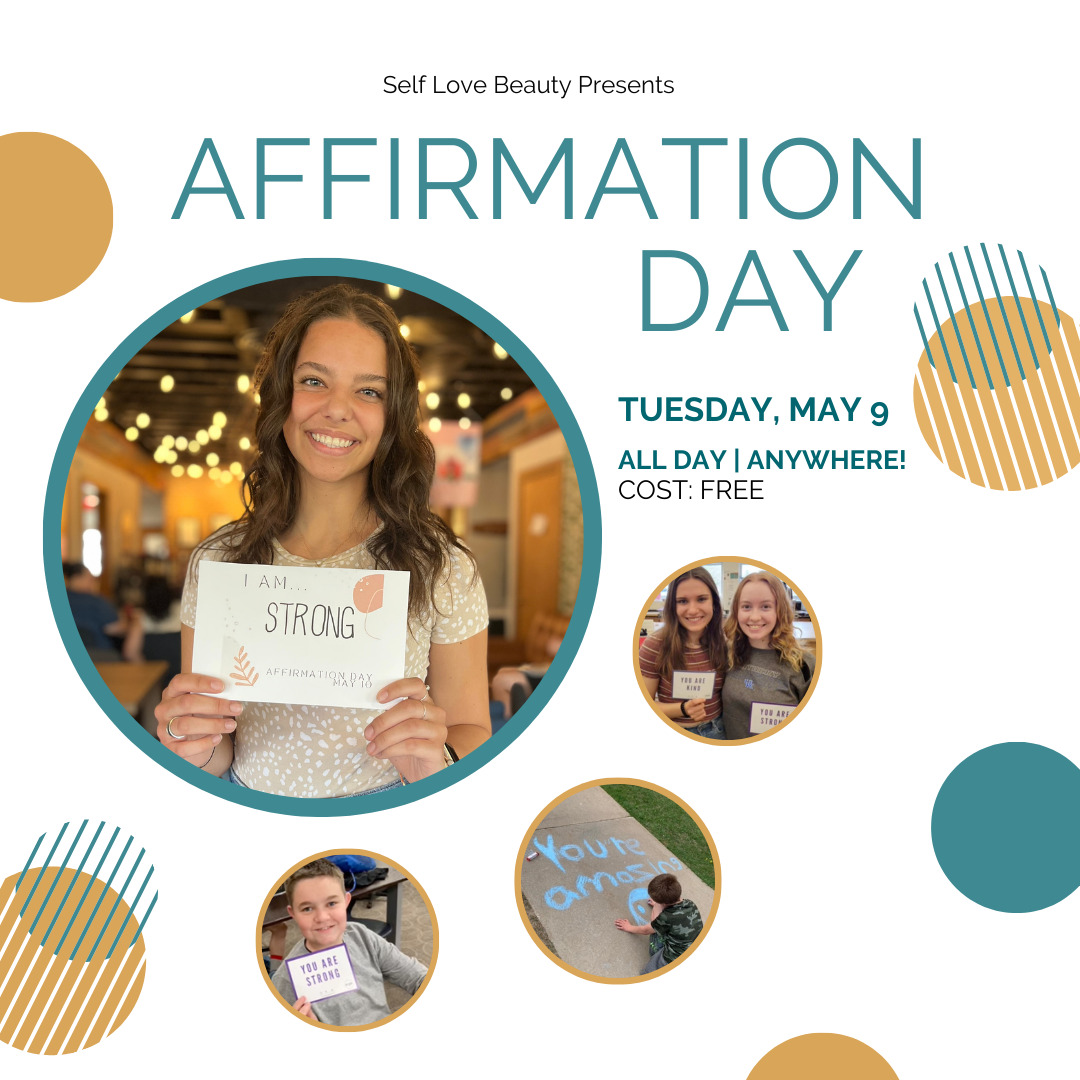 Affirmation Day
Join Self Love Beauty (SLB) for Affirmation Day on Tuesday, May 9! This year's theme is "We Rise By Lifting Others" because together we can empower and uplift our community by spreading positivity and kindness through affirmations!
85% of the world suffers from low self-esteem. Affirmations are proven to help reduce stress and depression, increase self-esteem and confidence, and reduce negative thoughts. Through SLB's Affirmation Day, we wish to help others see the importance of uplifting ourselves and our community.
Affirmation Day can take place anywhere! Register for our FREE toolkit that details affirmation day activities for you to do within your workplace (your own business or employer), your school, within a club you are part of, at home or with friends. The ways are endless! This is a day for all!
Click here to get your toolkit.